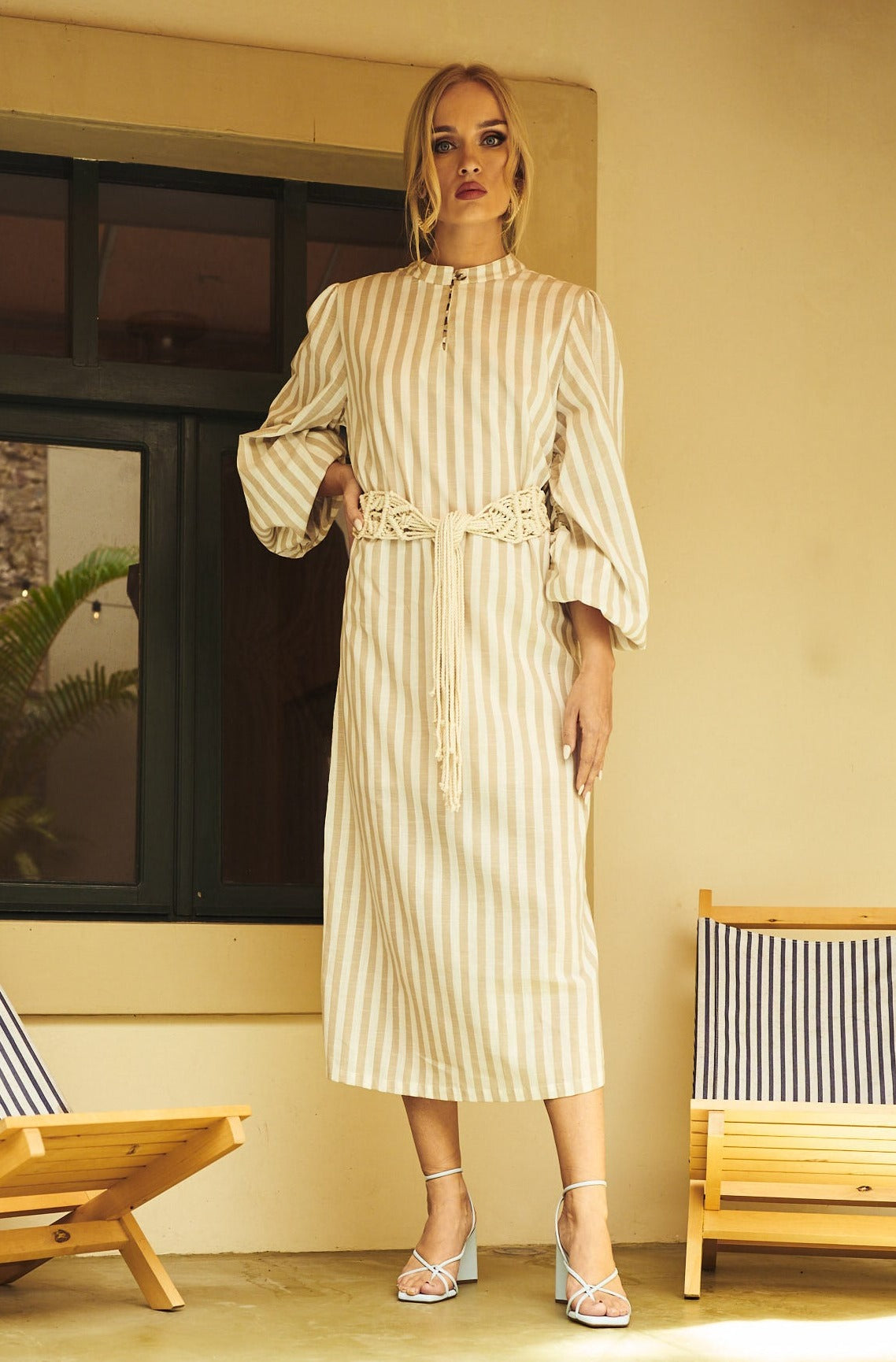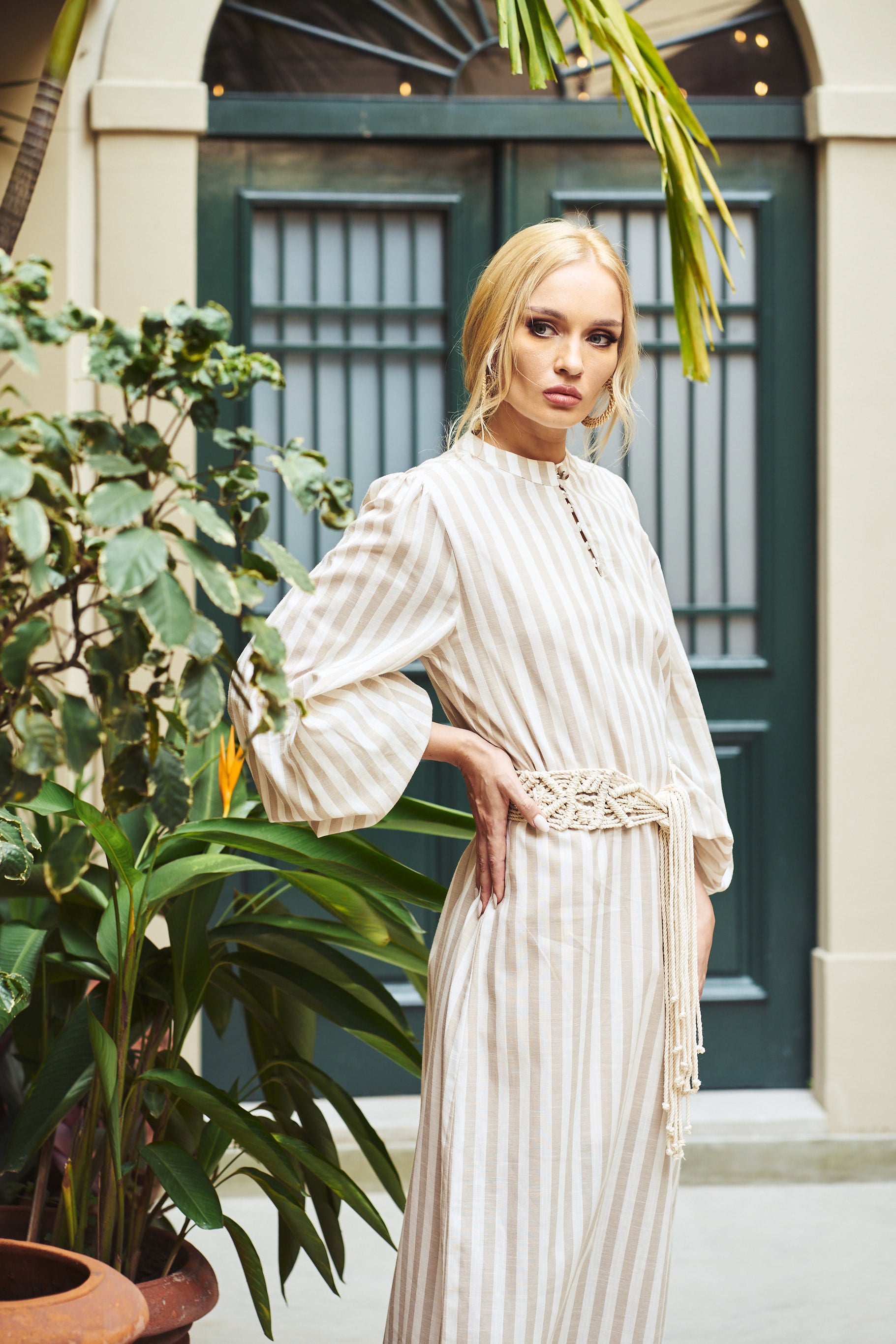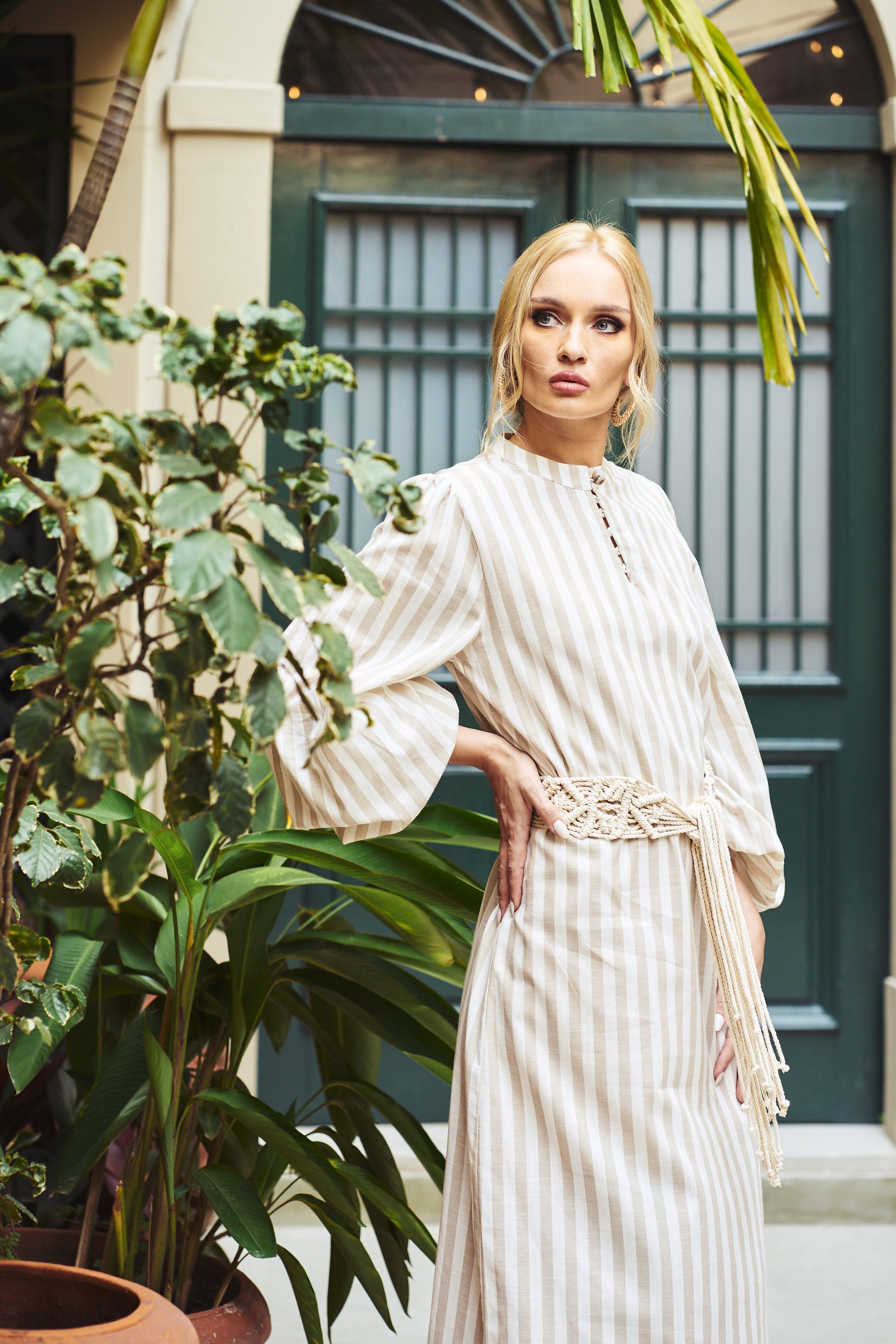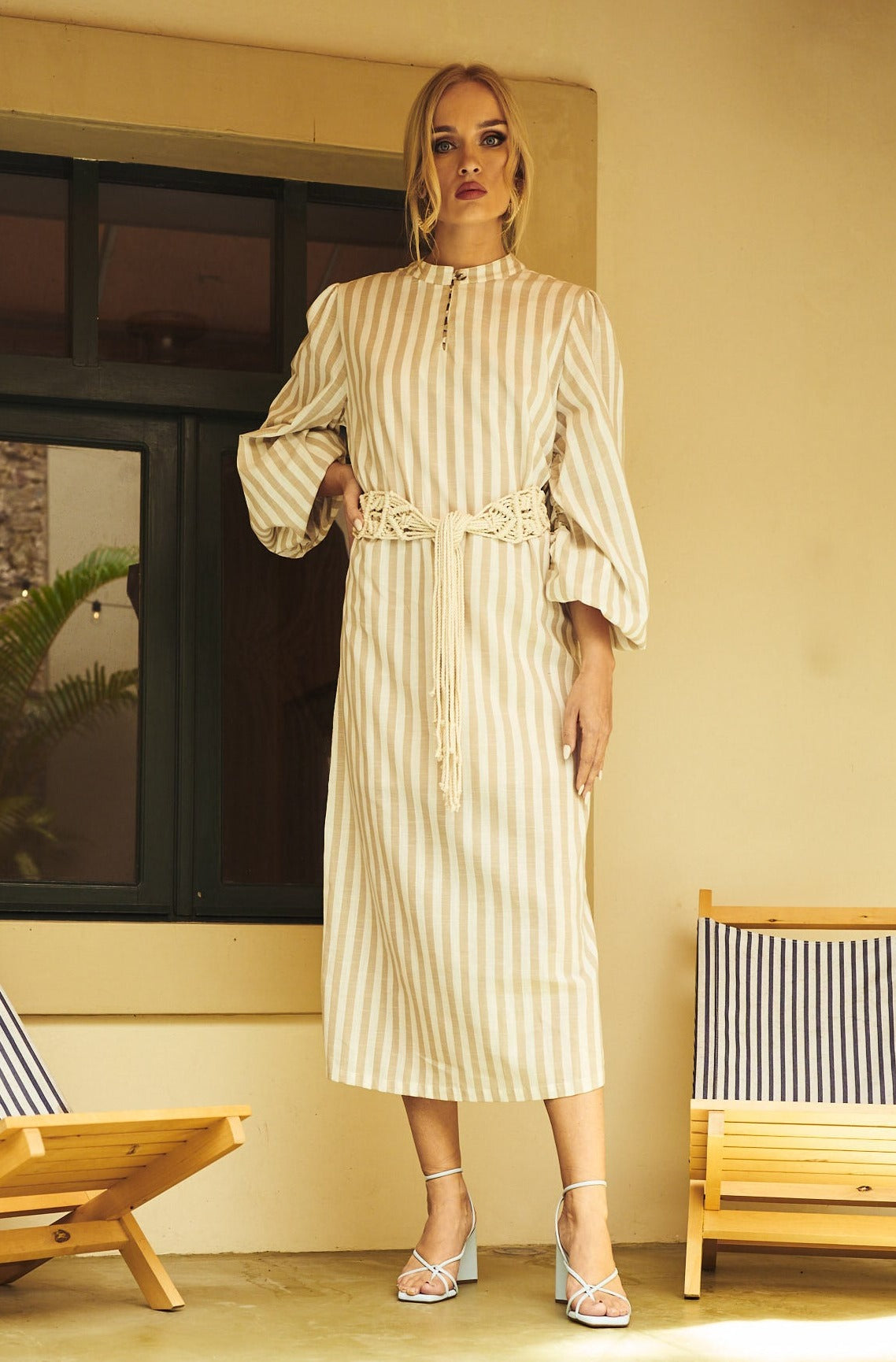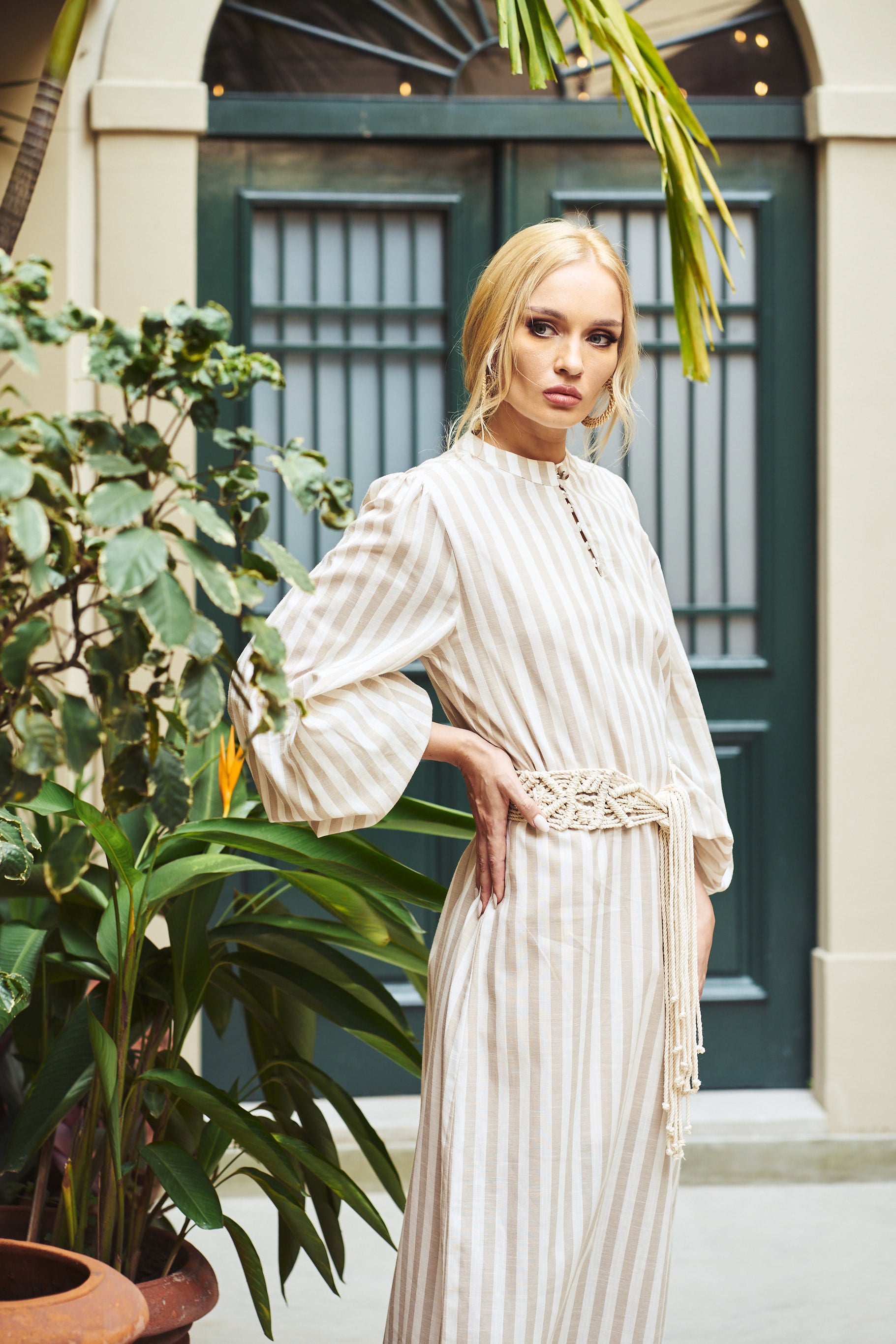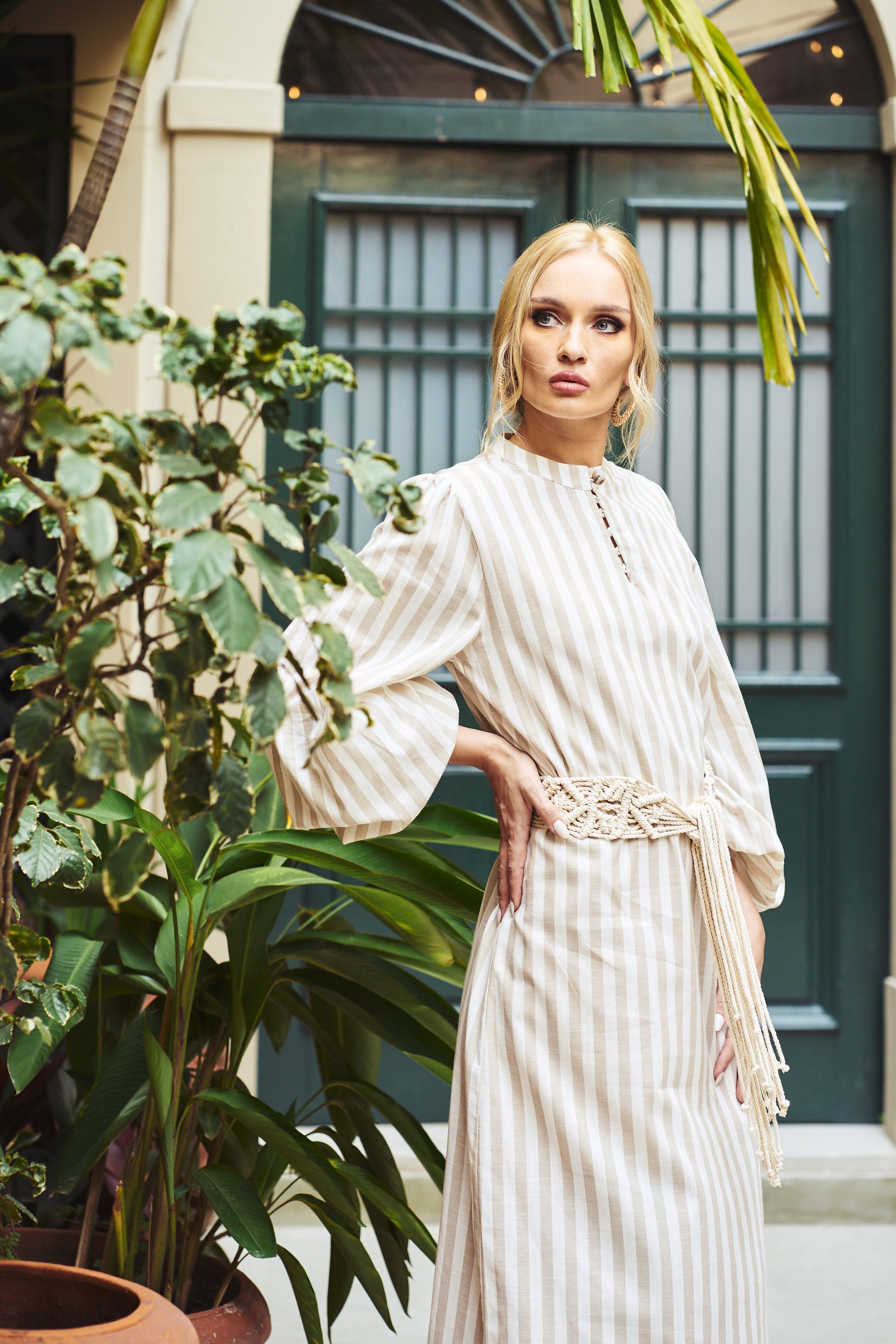 Silvya Striped Linen Dress with Macrame Belt
Availability:
Elevate your summer style with our linen striped cream dress. Featuring unique sleeve details and a beautiful macrame belt, this dress will make you feel effortlessly chic and feminine. The lightweight linen material is perfect for keeping cool during hot summer days, while the cream stripes and macrame belt add a touch of elegance to any outfit. Whether you're headed to brunch or a beach party, this dress is sure to turn heads. Shop now and add this must-have piece to your wardrobe!
ENJOY free worldwide shipping for all orders. (OFFER FOR A LIMITED TIME)
We accept returns on all items within 10 days of receiving your purchase.