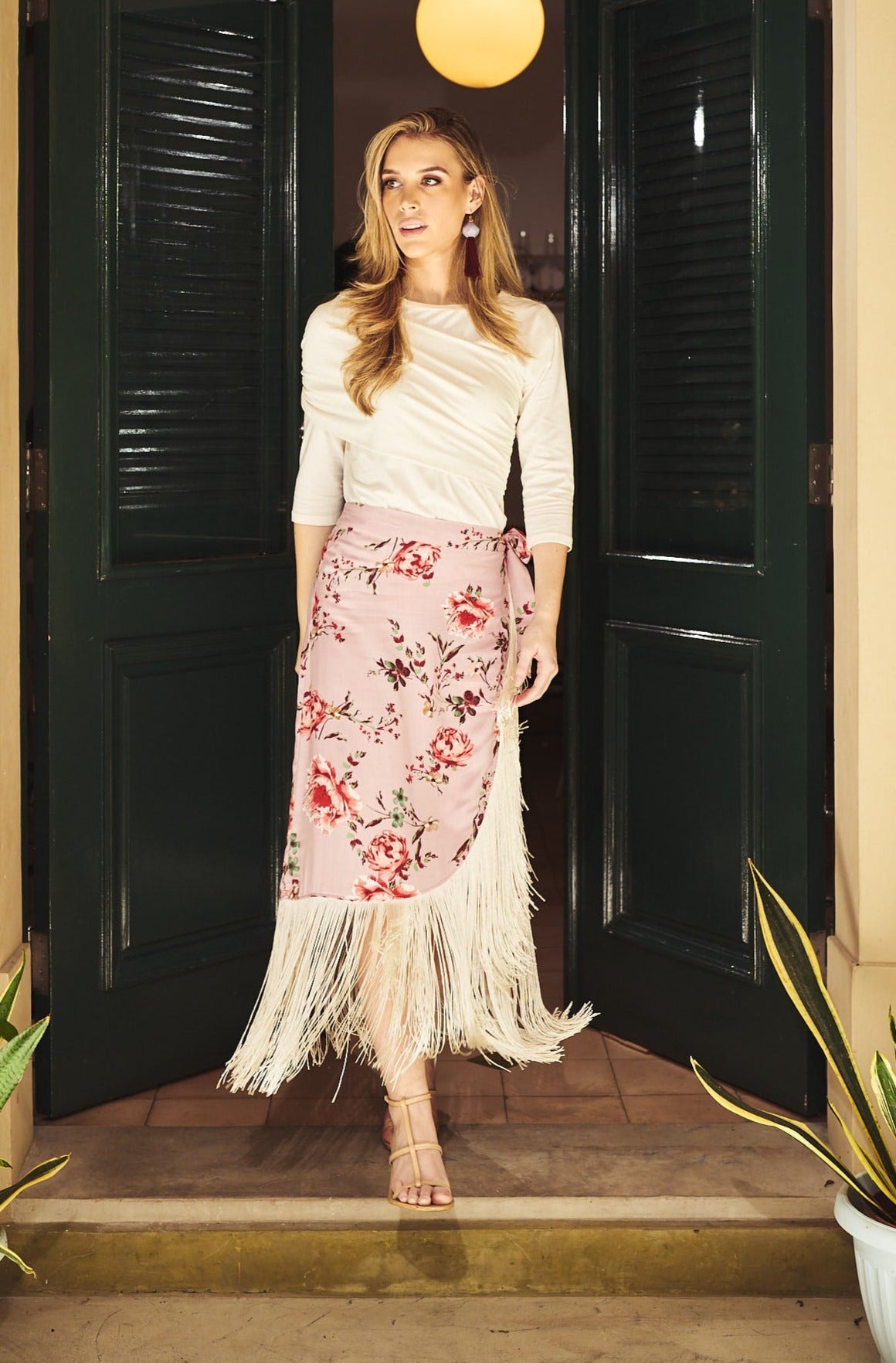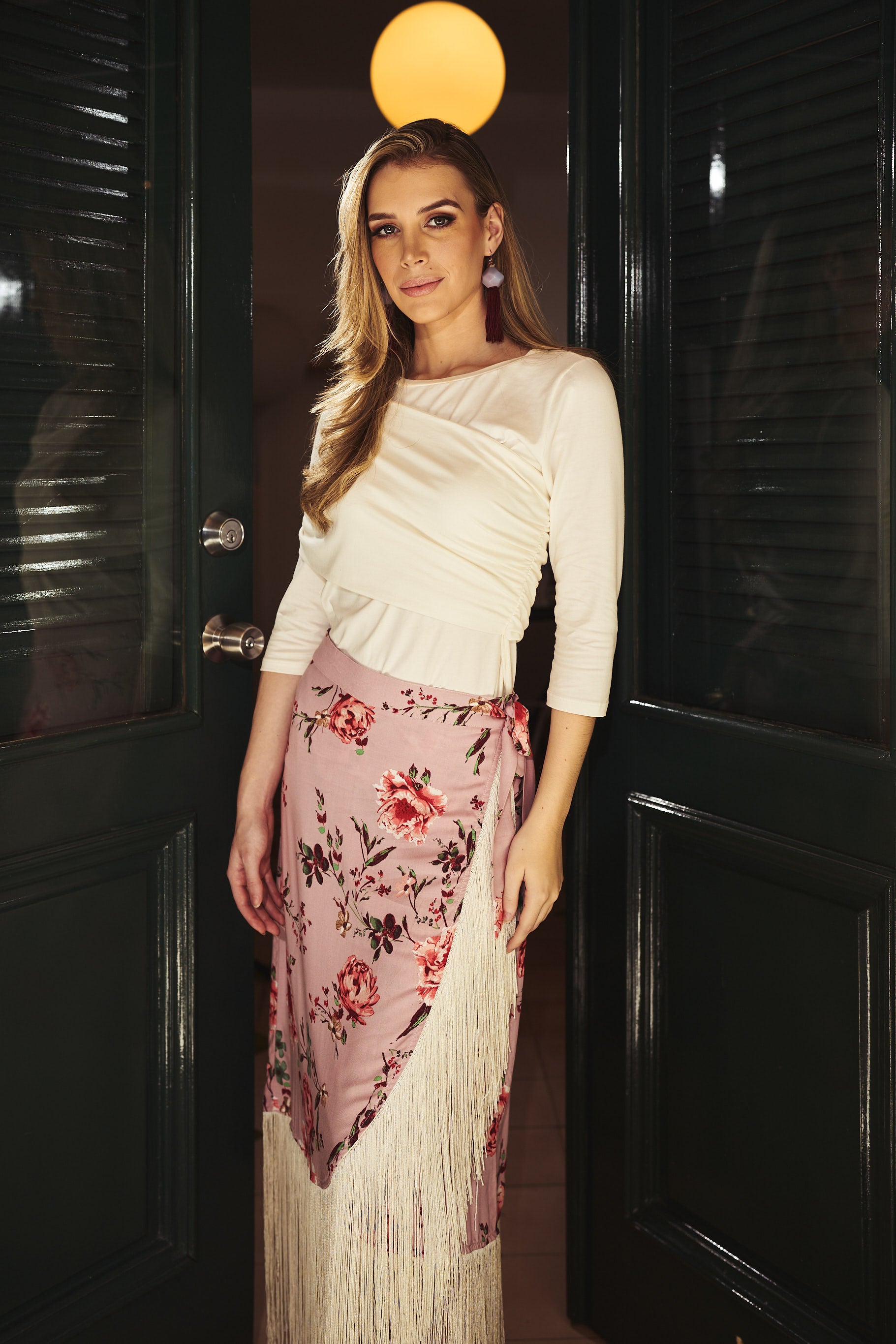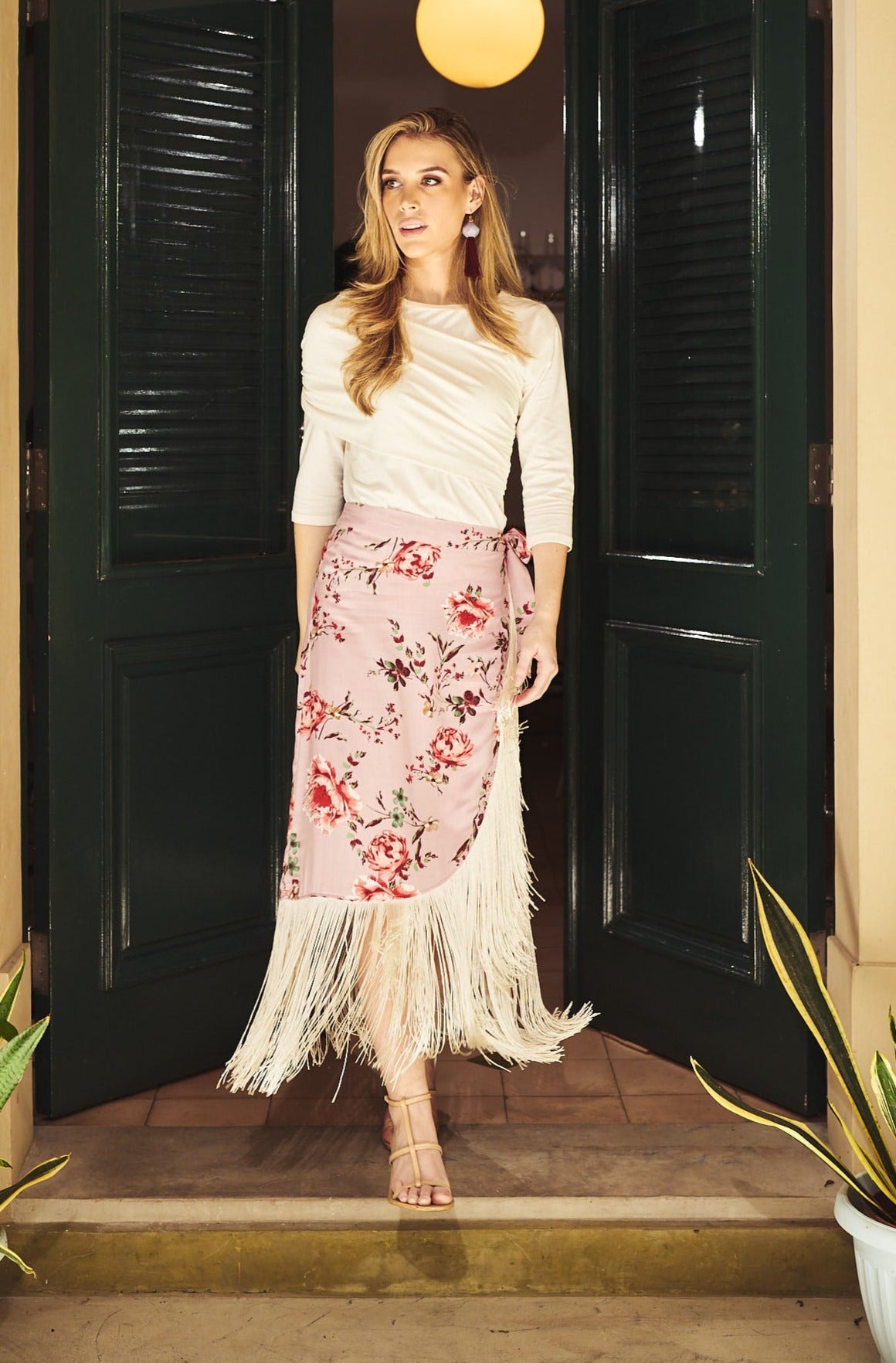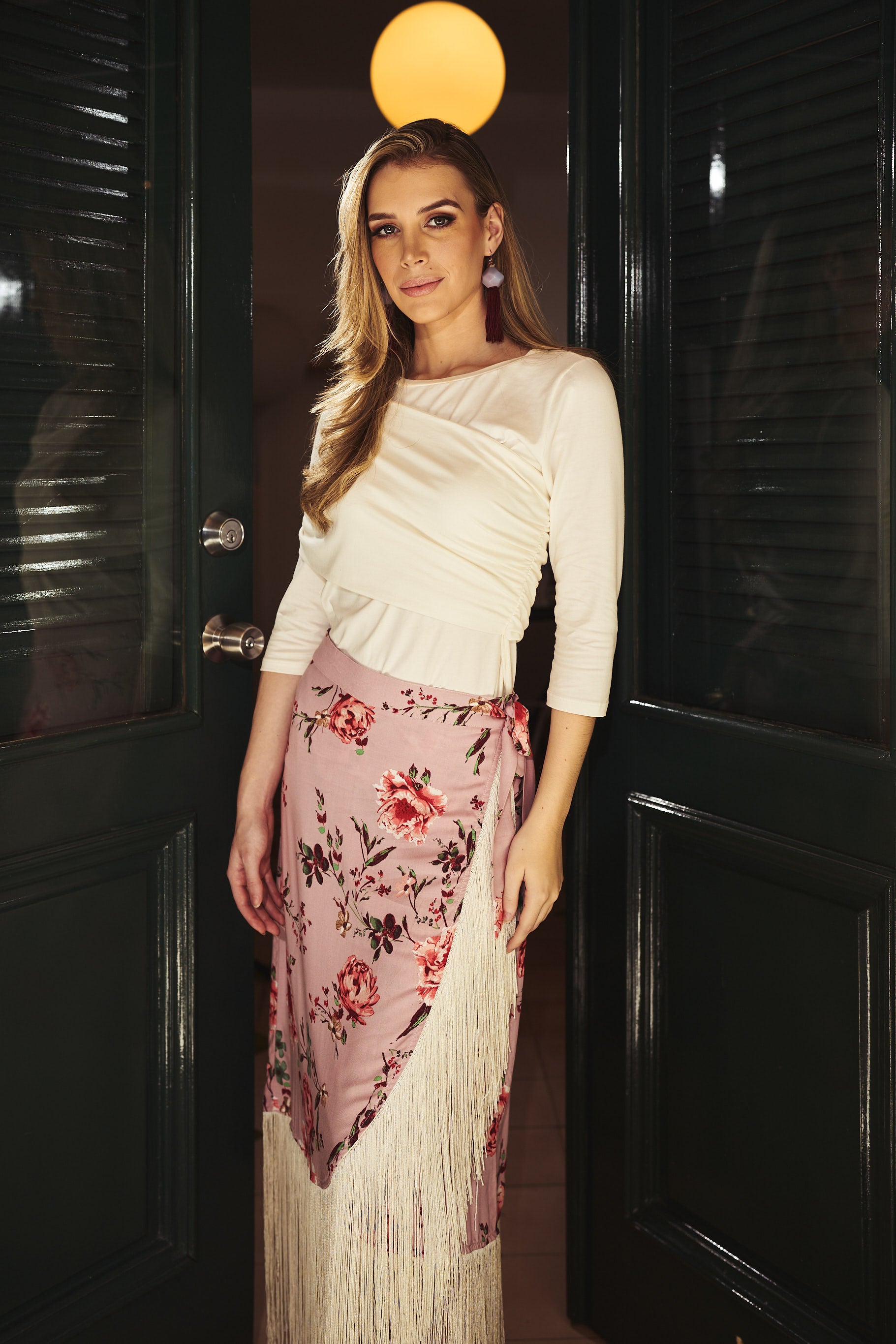 Floral Pink Fringe Wrap Around Skirt
Availability:
The Floral Pink Wrap Around Fringes Skirt. versatile and stylish, is designed to make you stand out in any crowd.
Made with high-quality fabrics, this skirt features wrap around style and fringes that add a touch of bohemian flair to any outfit. The wrap design allows for an adjustable fit and flatters any body type while the fringes add a playful and fun element to the skirt. The fringes also flow beautifully with every step you take, making it perfect for a night out or a special event.
Comes in a variety of colors, so you can choose the one that best suits your style. Whether you're going for a boho chic look or just looking to add a pop of color to your wardrobe, this skirt is perfect for any occasion. Pair it with your favorite top, some heels and statement jewelry to complete the look.
With its unique and fashionable design, this skirt is sure to become a statement in your wardrobe. The wrap around style and fringes make it perfect for any season, and it's easy to dress up or down, making it versatile and perfect for any occasion.
Elevate your wardrobe with style and flair. Shop now and add a touch of bohemian flair to your closet.
ENJOY free worldwide shipping for all orders. (OFFER FOR A LIMITED TIME)
We accept returns on all items within 10 days of receiving your purchase.