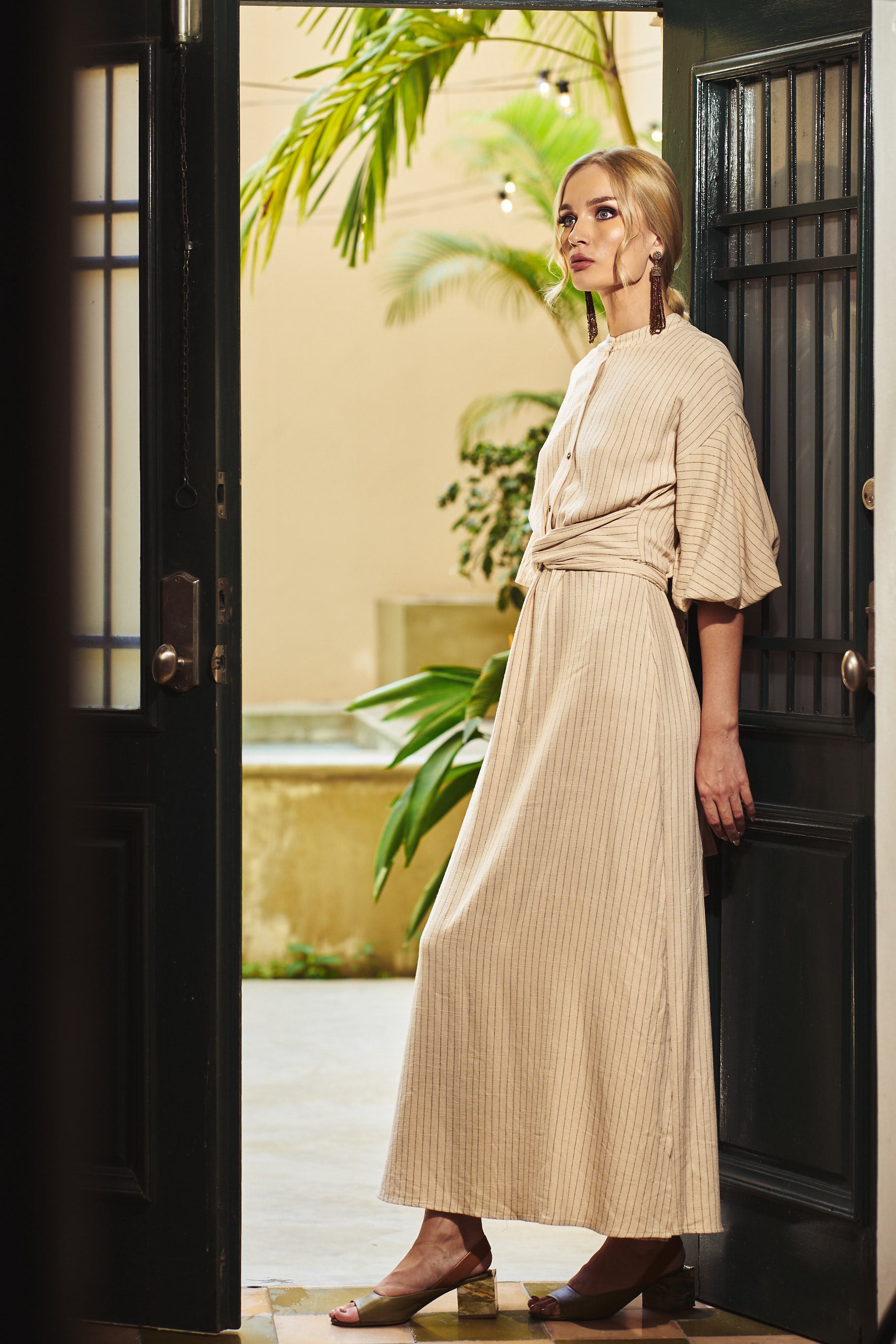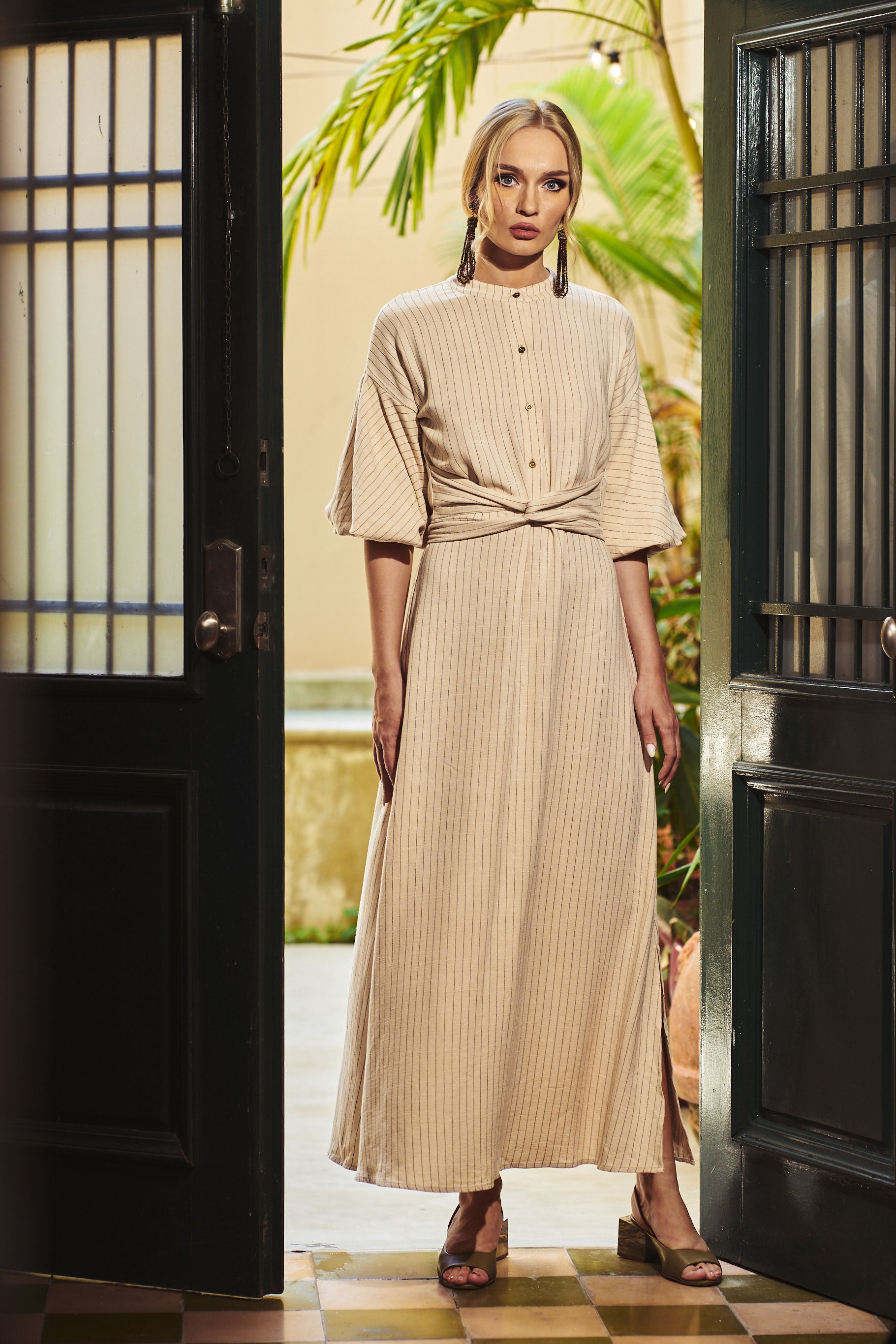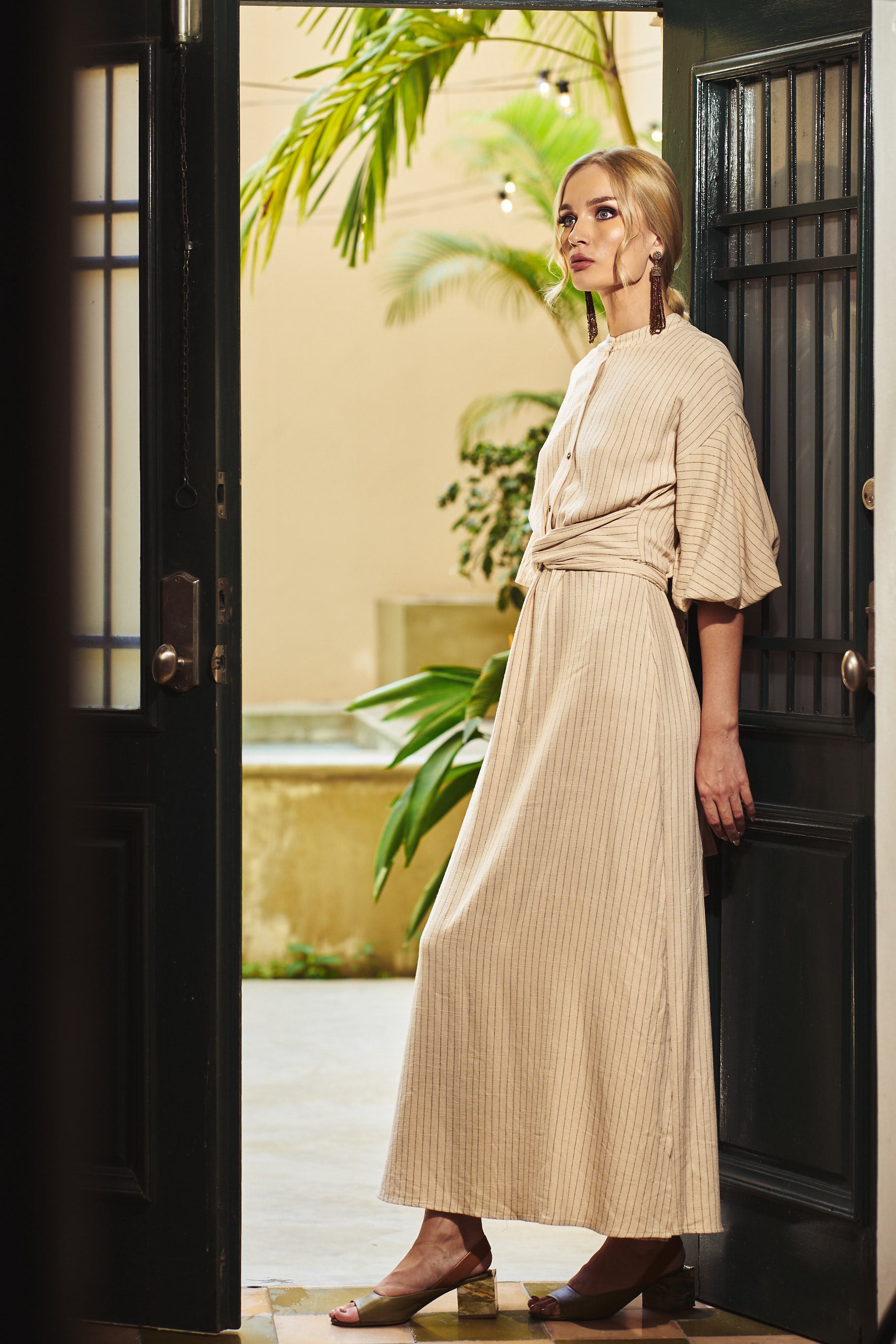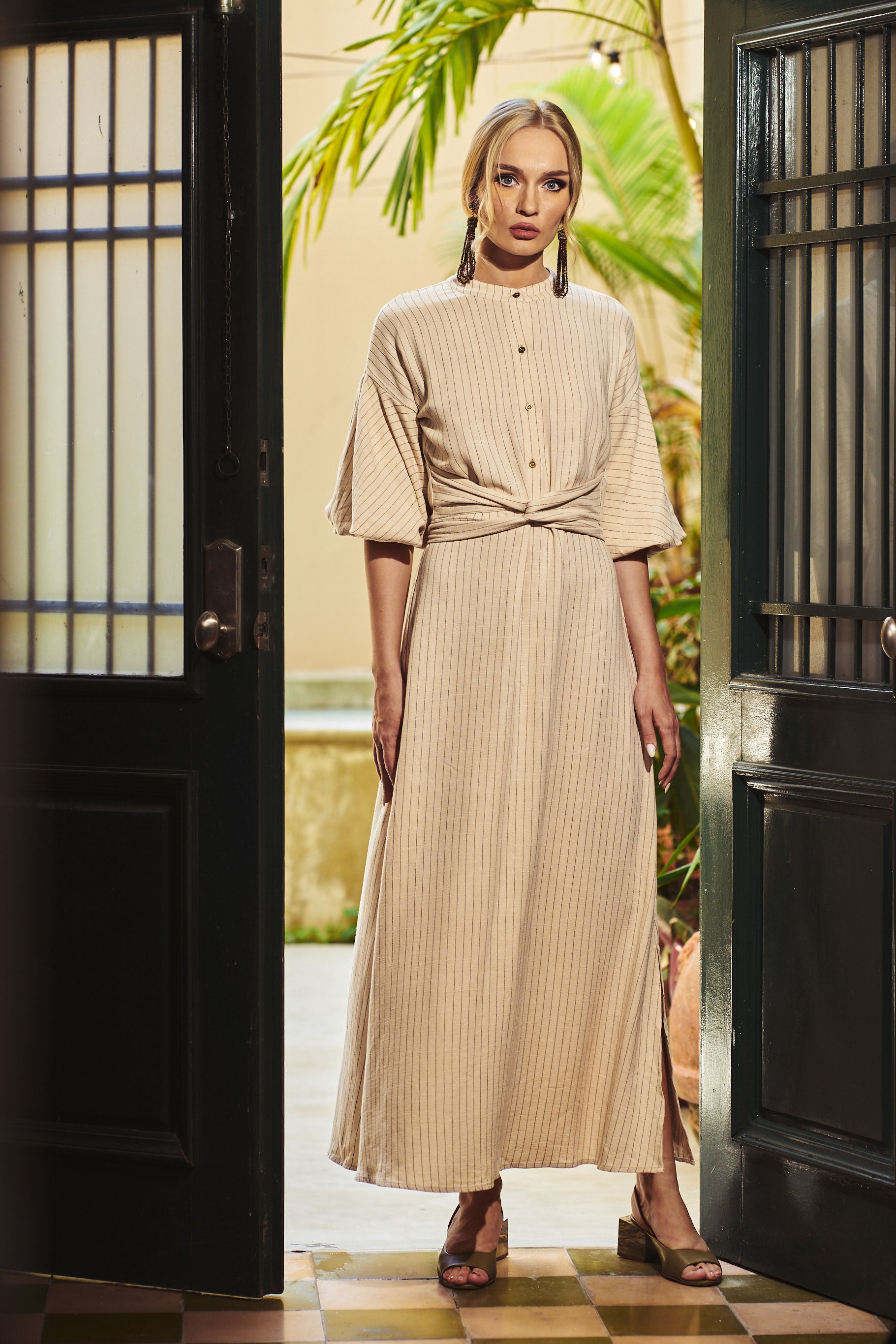 Knotted Maxi Dress - Striped Natural Linen
Availability:
Elevate your summer wardrobe with our beautiful Front Knotted Maxi Dress in Striped Natural Linen Blend! 
Featuring a unique knotted detail at the front, this dress adds a touch of elegance to the classic maxi design. The striped natural linen pattern gives the dress a timeless and chic look, making it perfect for a variety of occasions.
Whether you're dressing up for a special event or keeping it casual for a day out, this dress is a versatile addition to your wardrobe. With its comfortable and flattering fit, you'll look and feel great wherever you go.
ENJOY free worldwide shipping for all orders. (OFFER FOR A LIMITED TIME)
We accept returns on all items within 10 days of receiving your purchase.