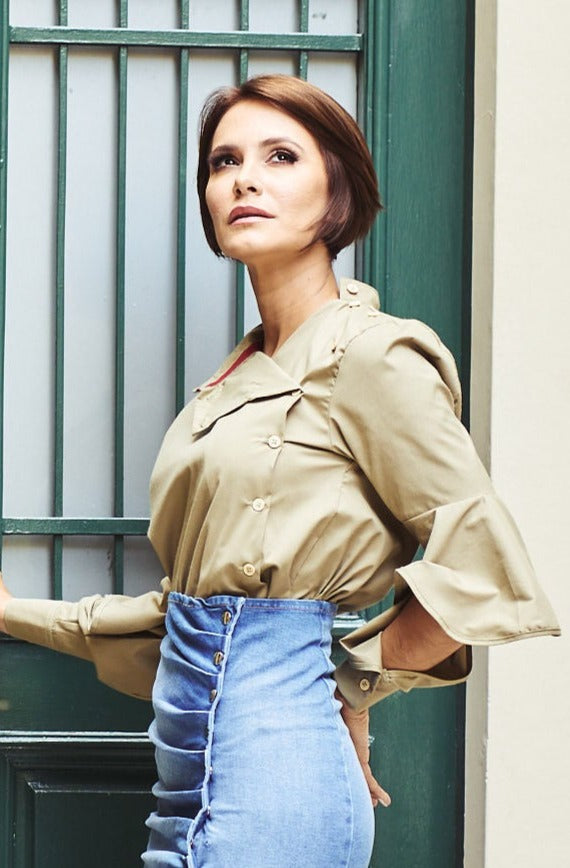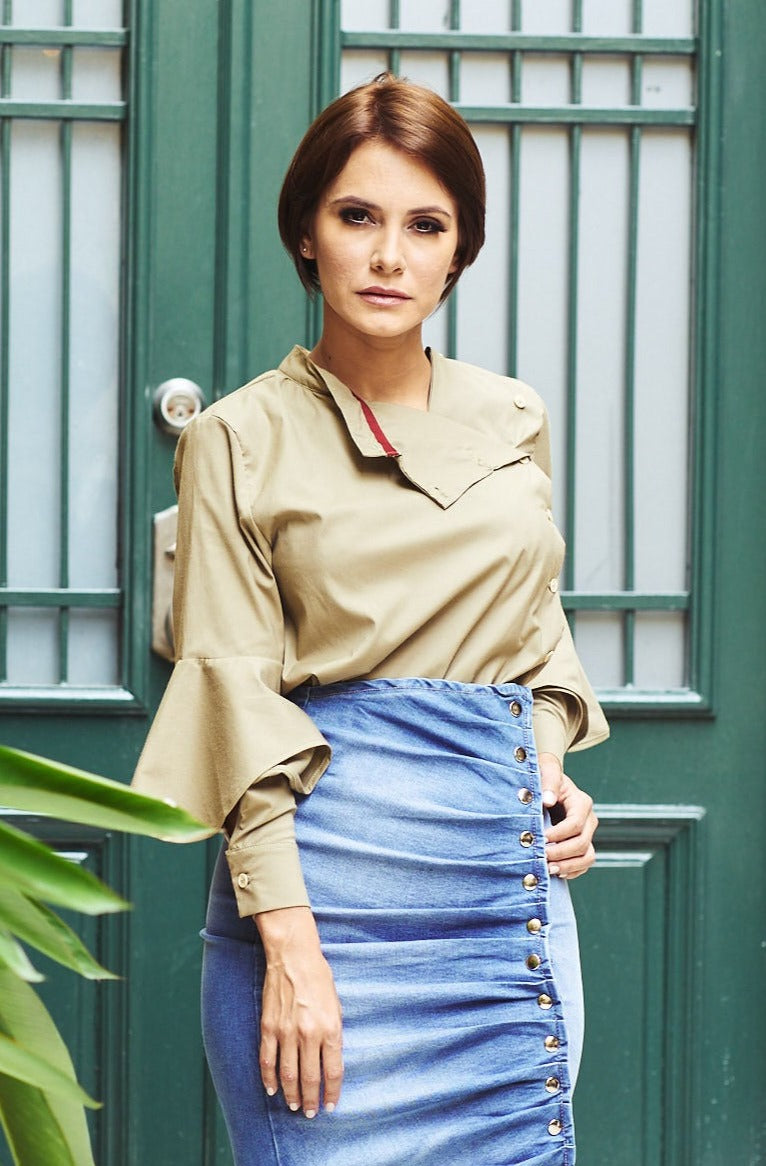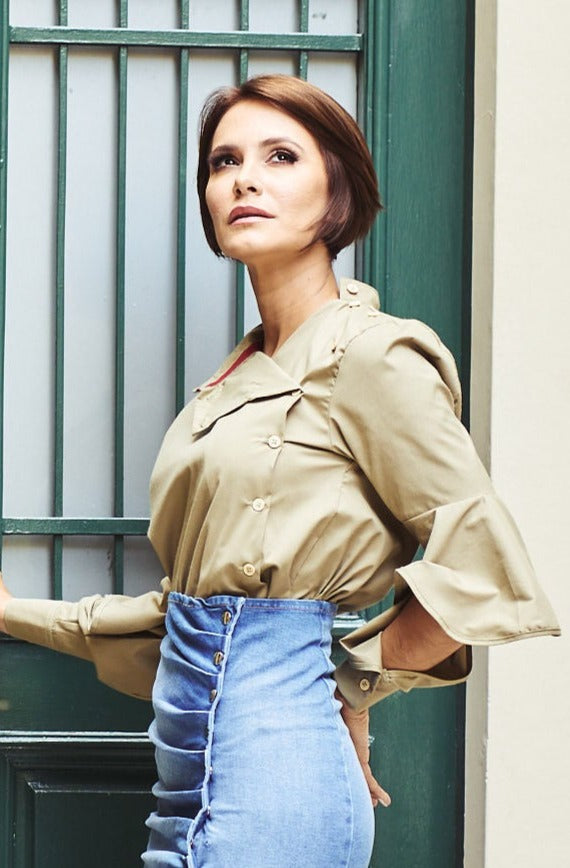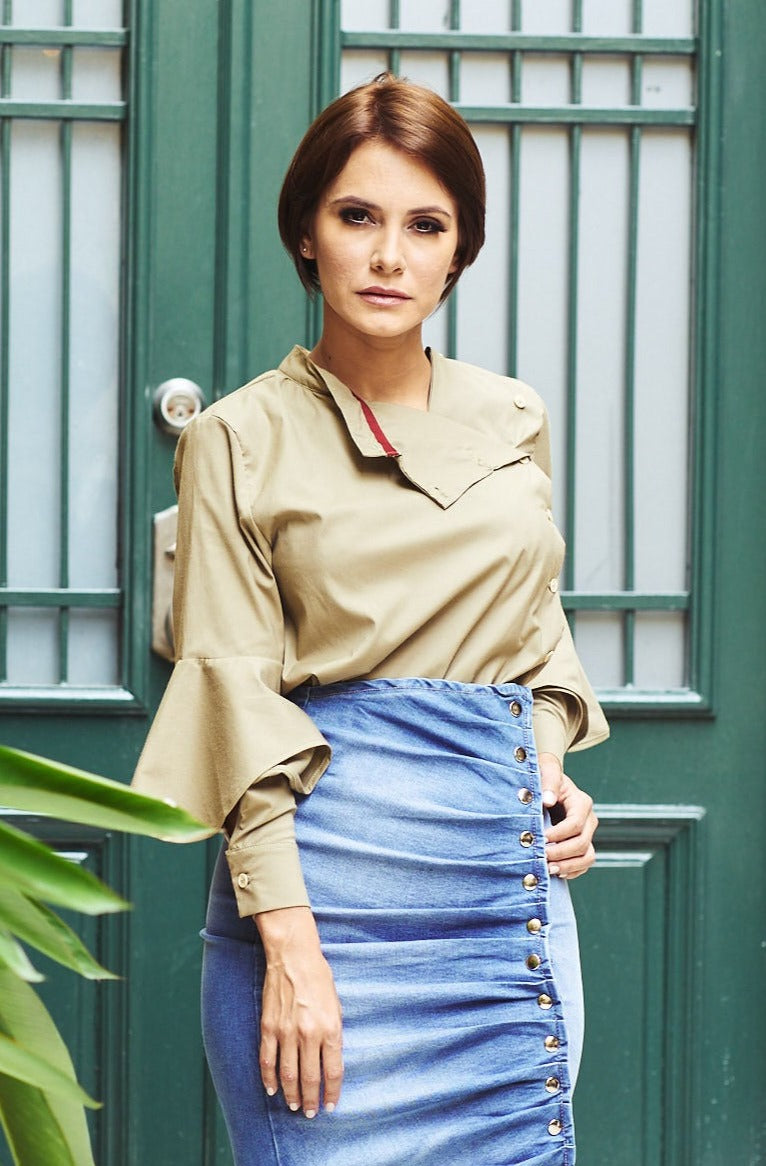 Amalia Side buttoned Shirt - Khaki
Availability:
Elevate your wardrobe with our side-buttoned poplin shirt featuring stylish sleeve details. Made from high-quality poplin cotton The unique side-button detail adds a touch of versatility, allowing you to adjust the fit and style to your liking. The sleeve details offer a unique twist on the classic button-up shirt, adding a touch of elegance to any outfit. 
ENJOY free worldwide shipping for all orders. (OFFER FOR A LIMITED TIME)
We accept returns on all items within 10 days of receiving your purchase.