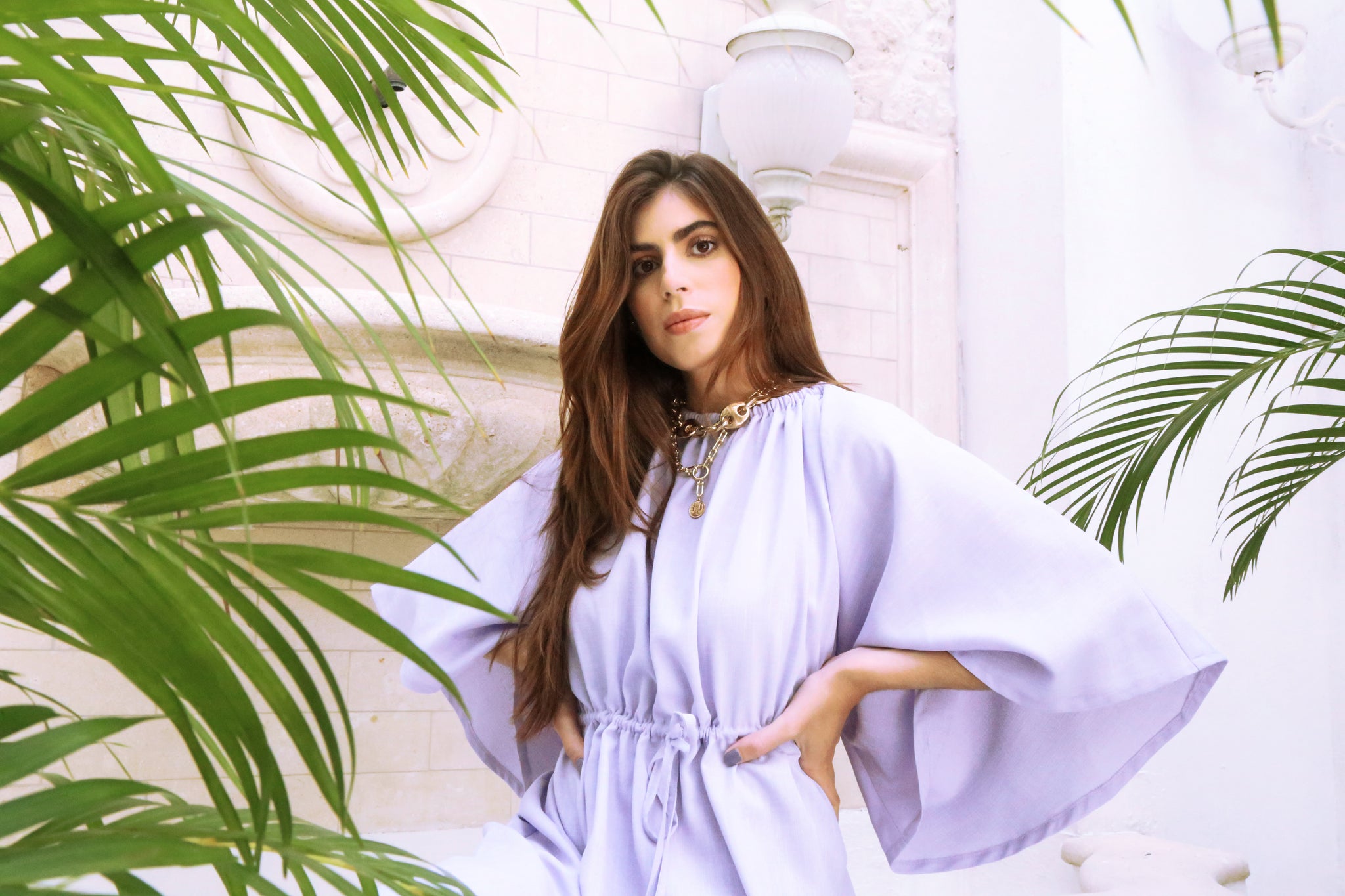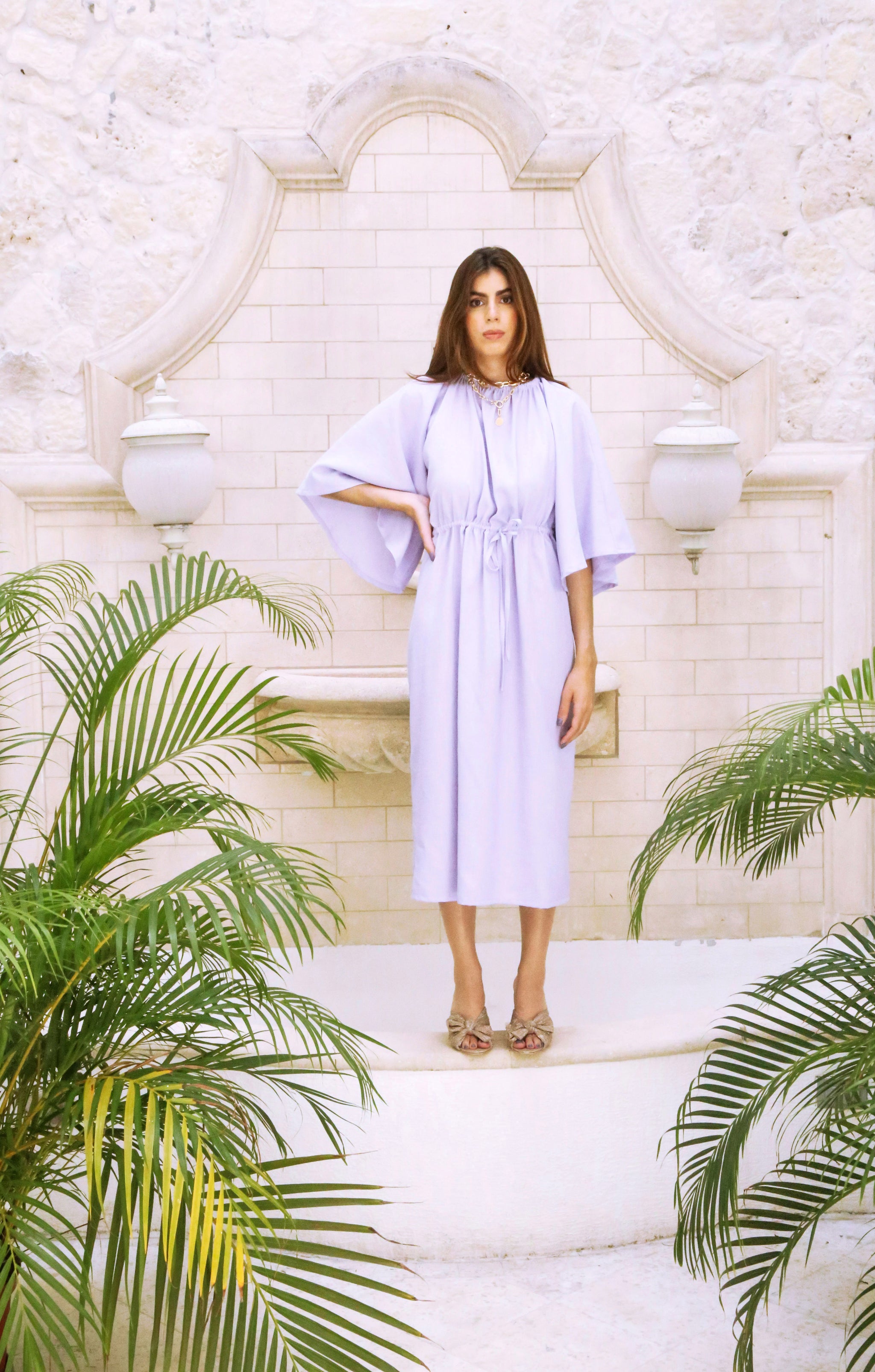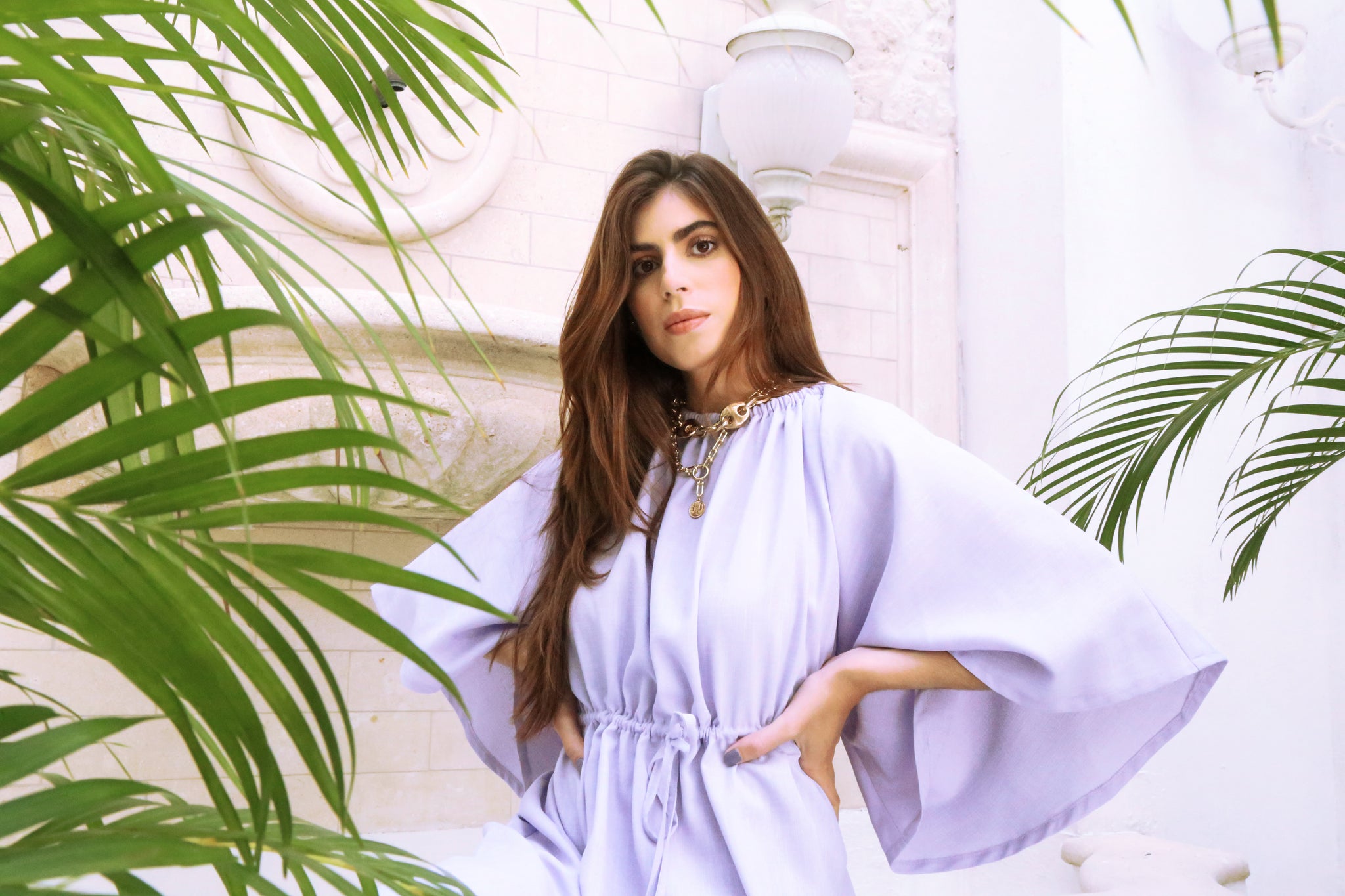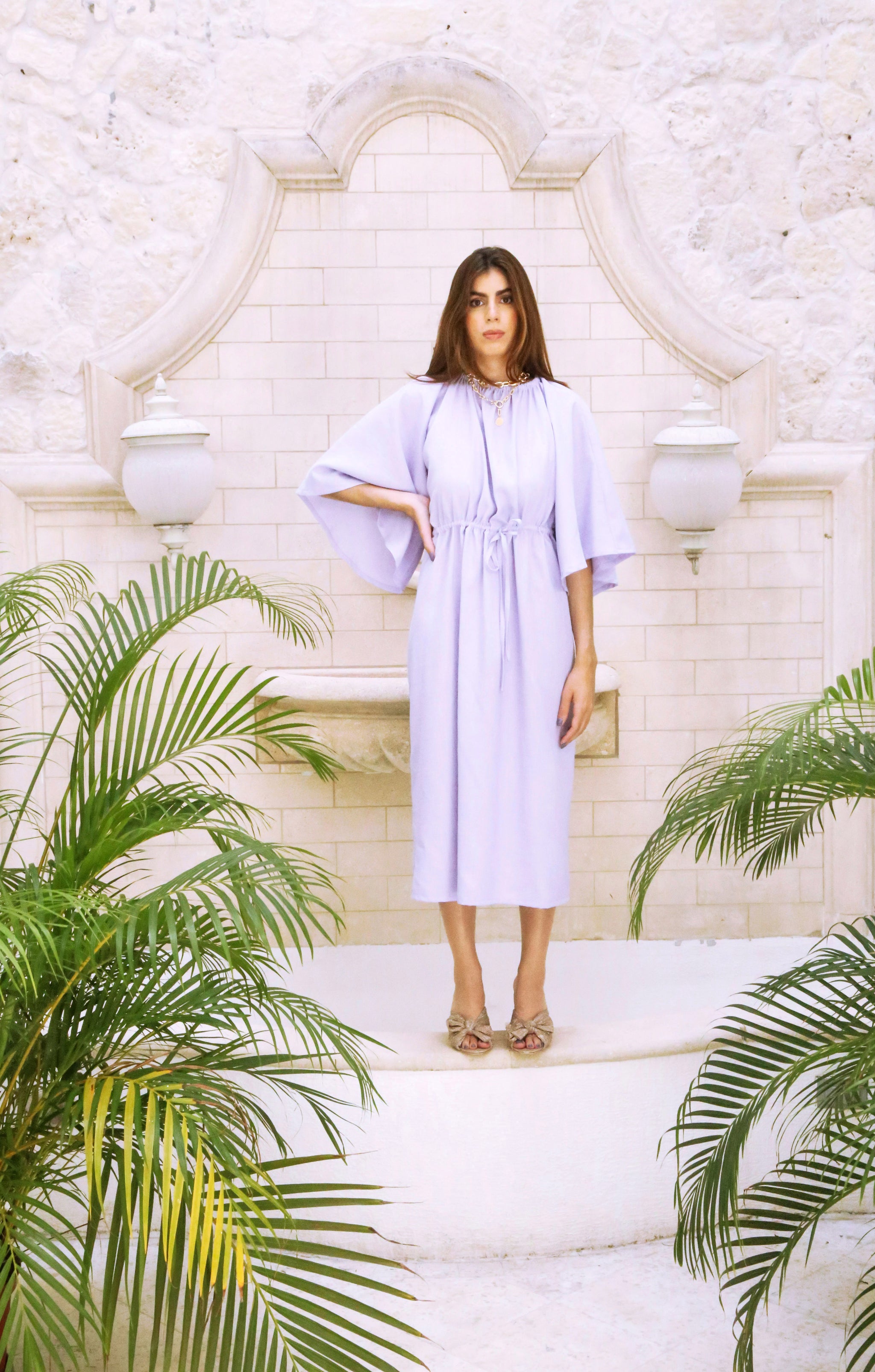 Veranera Lavender Dress
Availability:
If you like to feel free in your clothes, this is the right piece for you. This lavender empire linen dress detailed with flowy batwing sleeves for extra fluidity. Gathered details to the chest, a fitted waist, side slits and mid-length.
ENJOY free worldwide shipping for all orders. (OFFER FOR A LIMITED TIME)
We accept returns on all items within 10 days of receiving your purchase.