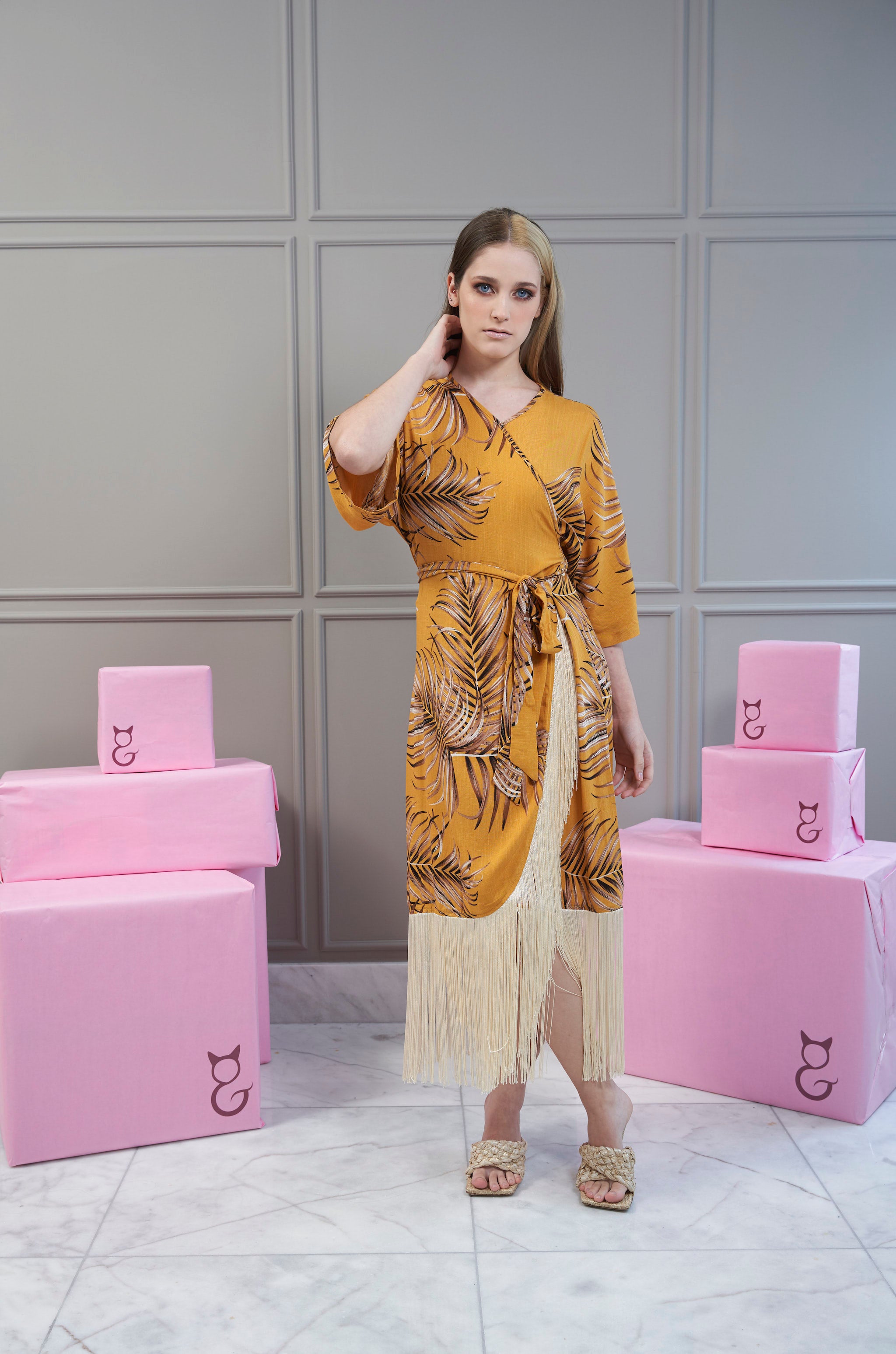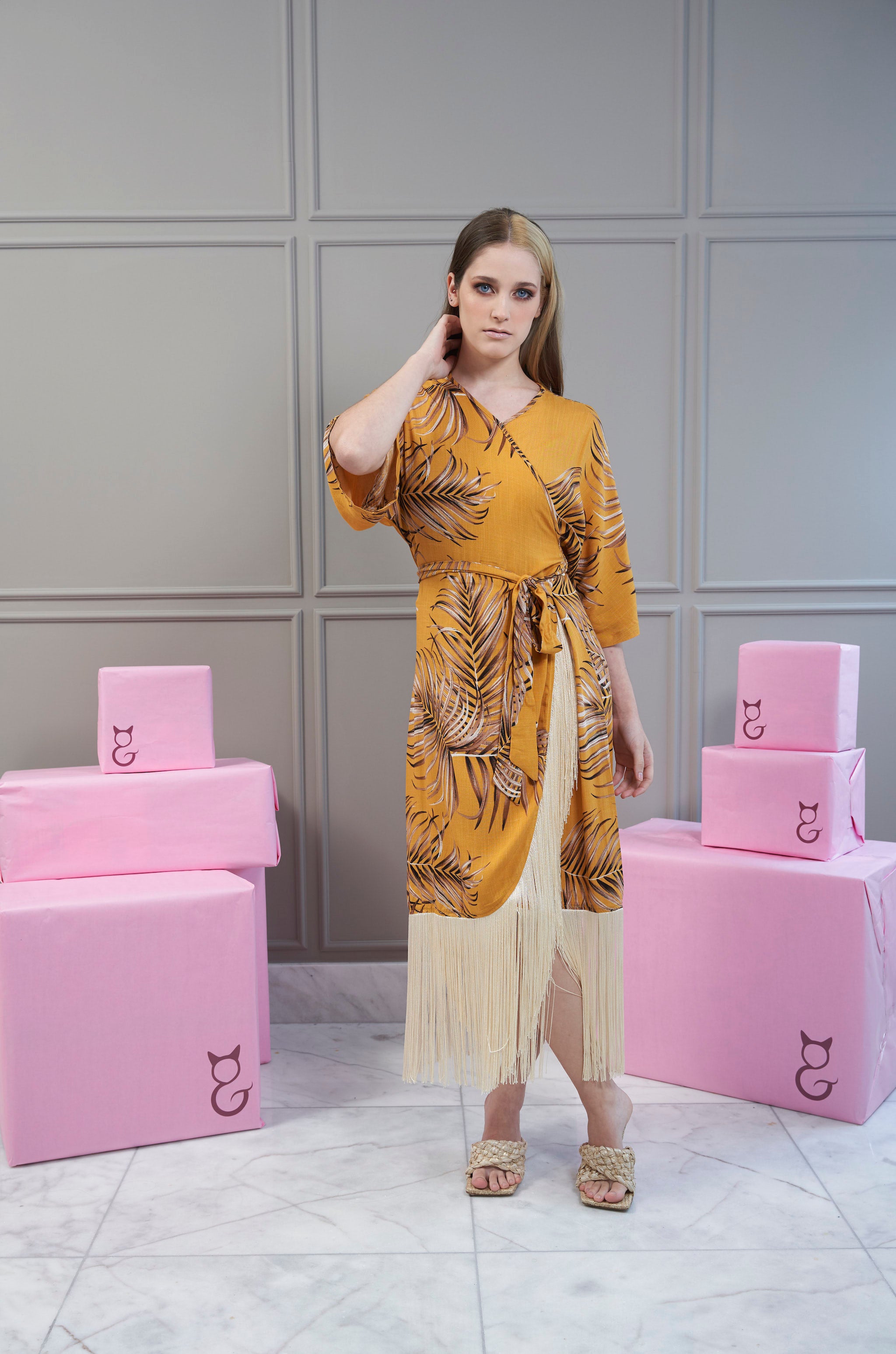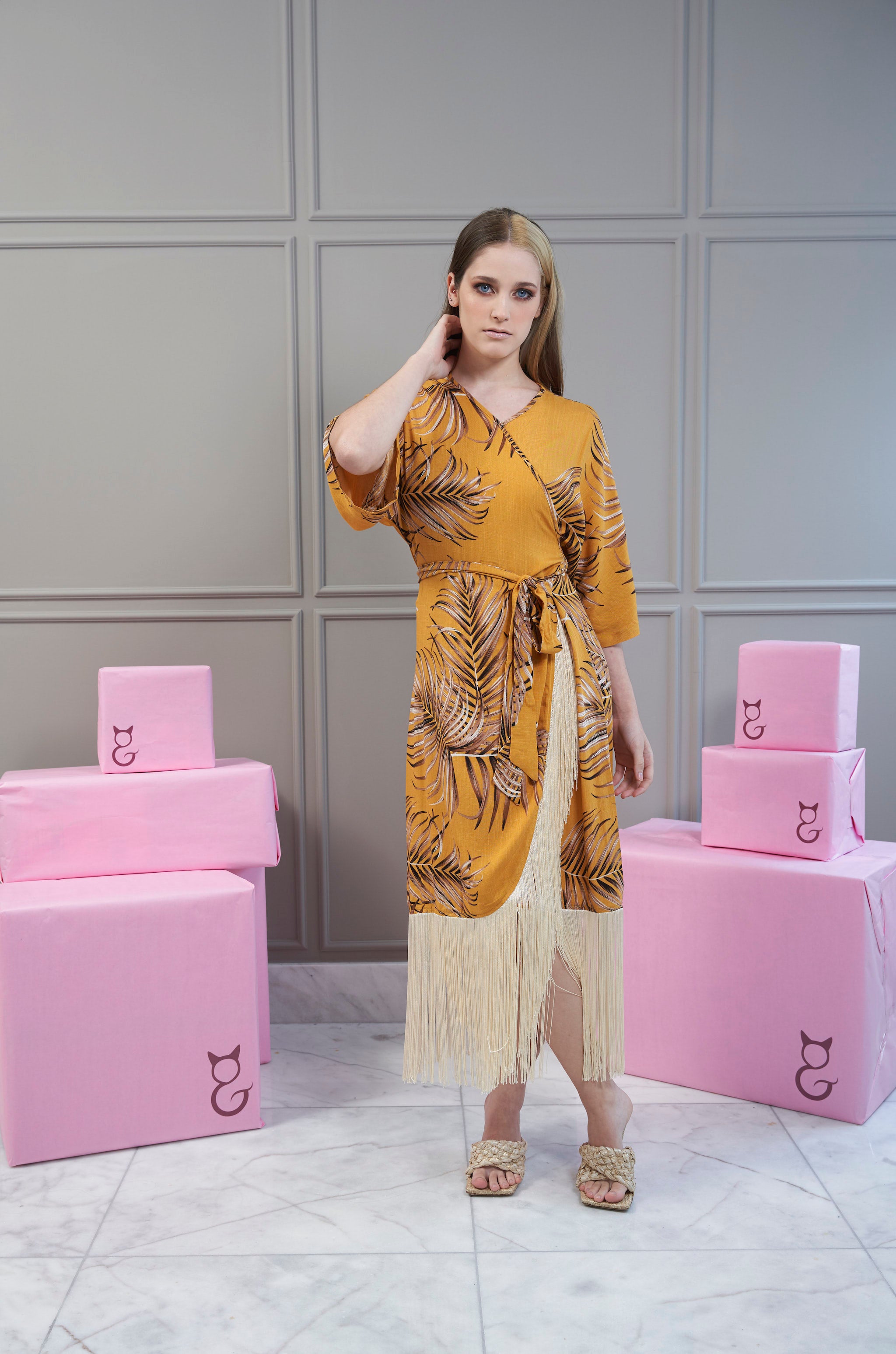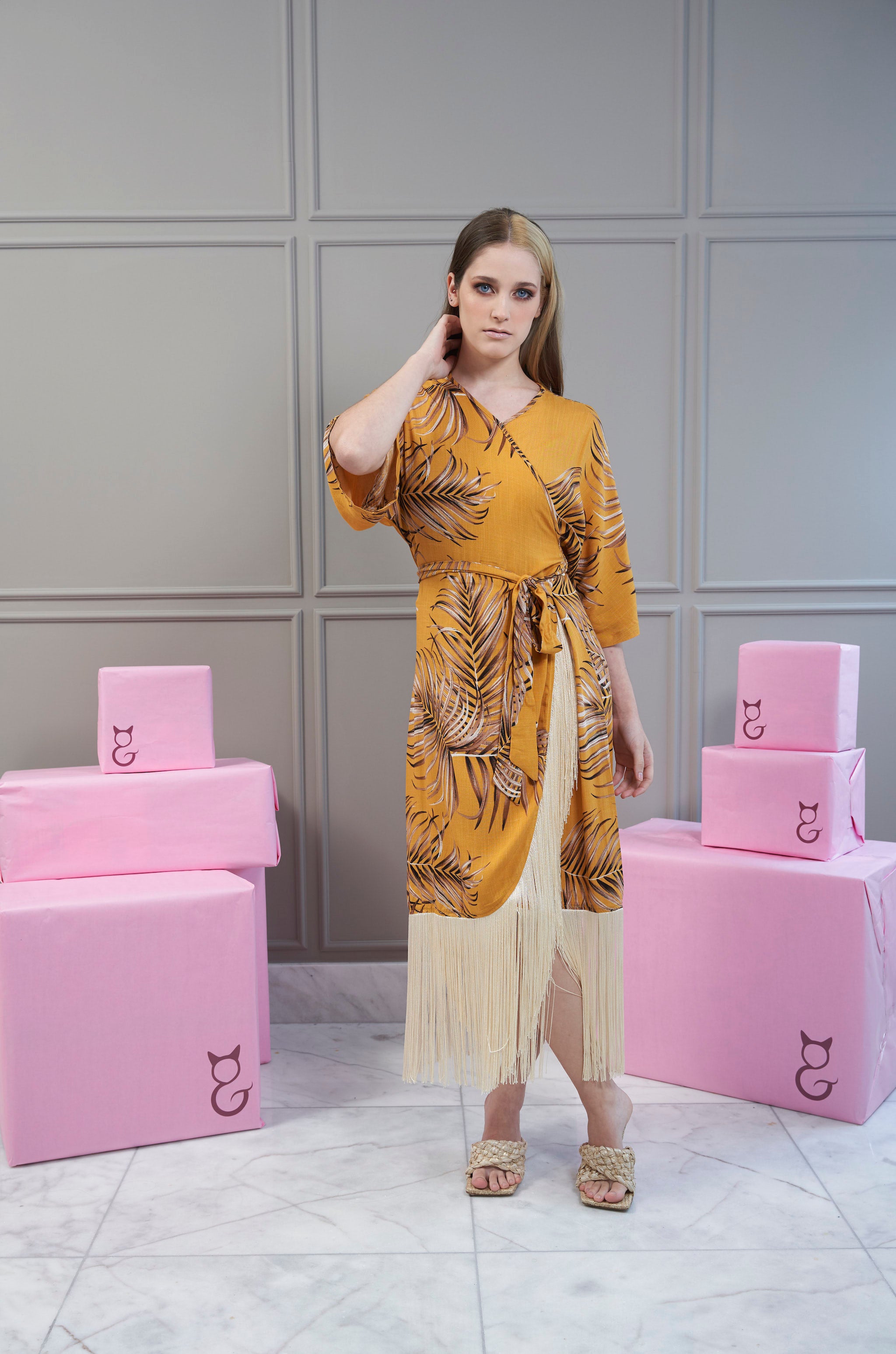 Sunset Palms Fringe Dress
Availability:
Balancing summer sunset ease with a cool bohemia, Ready to party on-trend dress is so good it's worth securing before you've even planned your next getaway. This Mariana Sunset robe is made from a breezy palm patterned fabric with a swaying fringe hem. Wear it solo or over a shorter dress. Dress made of palm printed fabric. Crossover neckline and cut at the waist with a belt. Pareo style skirt with matching fringes.
ENJOY free worldwide shipping for all orders. (OFFER FOR A LIMITED TIME)
We accept returns on all items within 10 days of receiving your purchase.