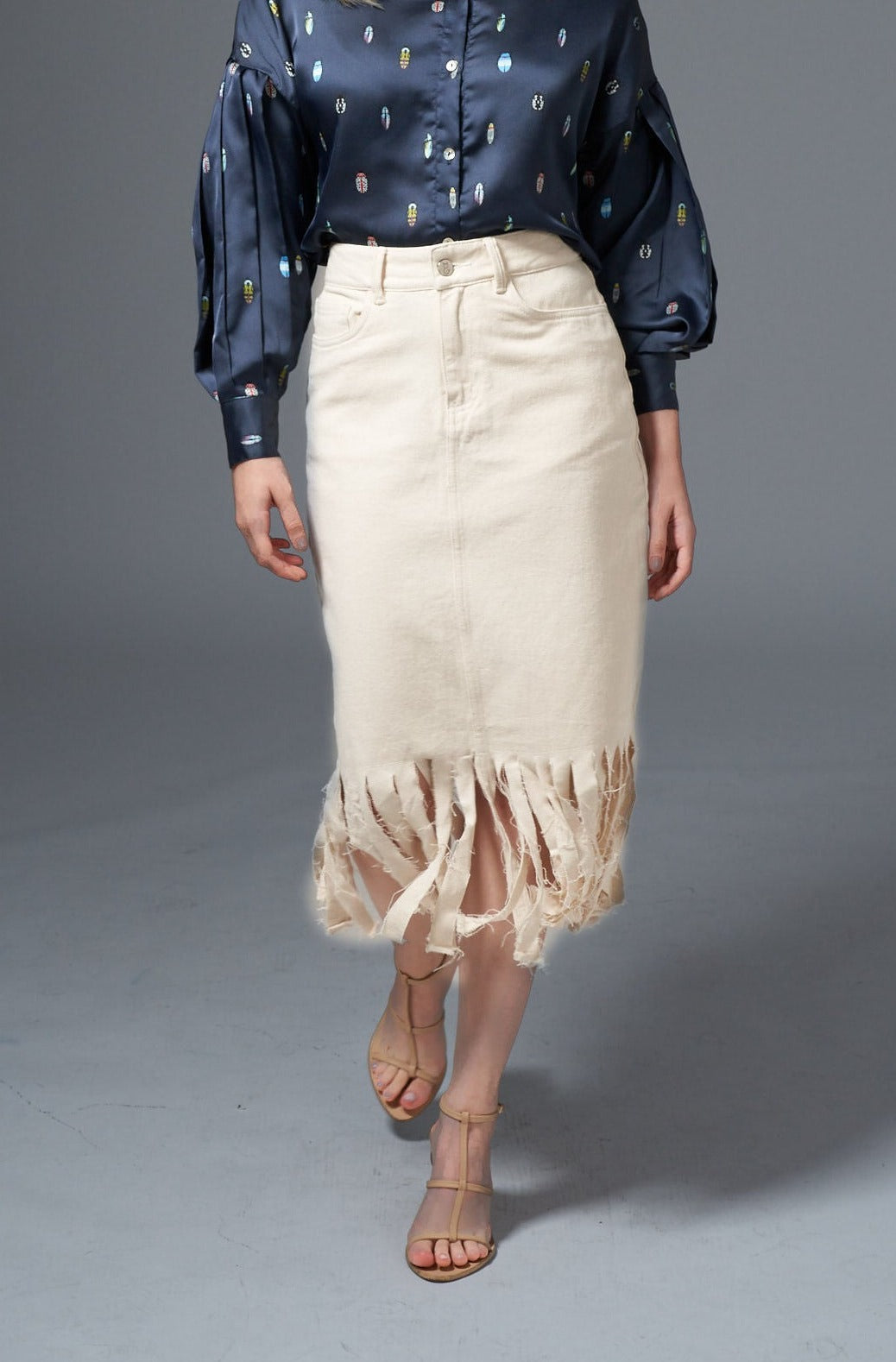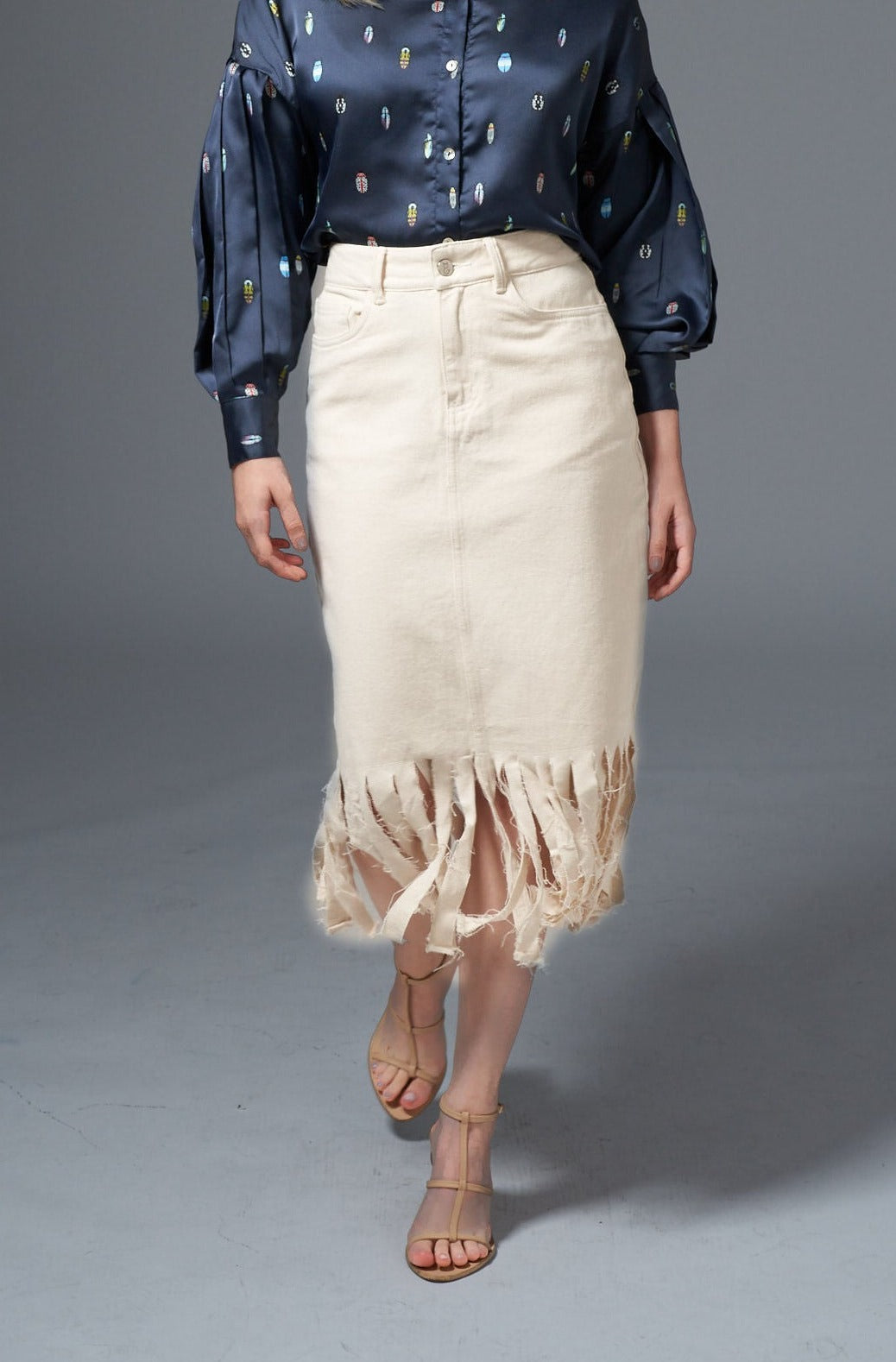 Lucia Fringe Denim Skirt - Off White
Availability:
Season  statement piece.
This season it's all about having fun with your hemline. Mix it up in fringes, midis and maxis. Play with the skirt for your favourite every day and evening Lucia fringe skirt. order in off white or classic Denim color.
non stretch denim.

ENJOY free worldwide shipping for all orders. (OFFER FOR A LIMITED TIME)
We accept returns on all items within 10 days of receiving your purchase.