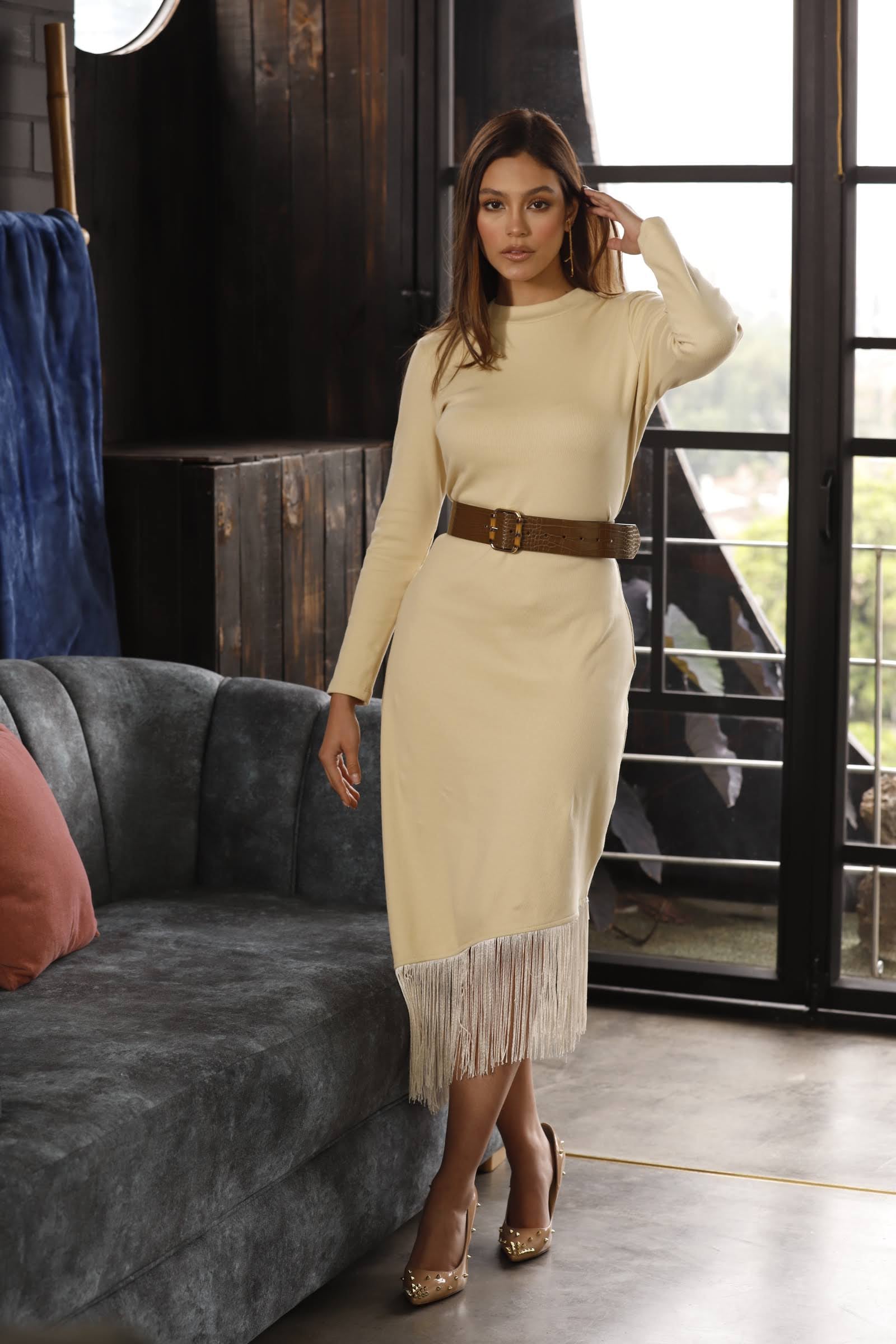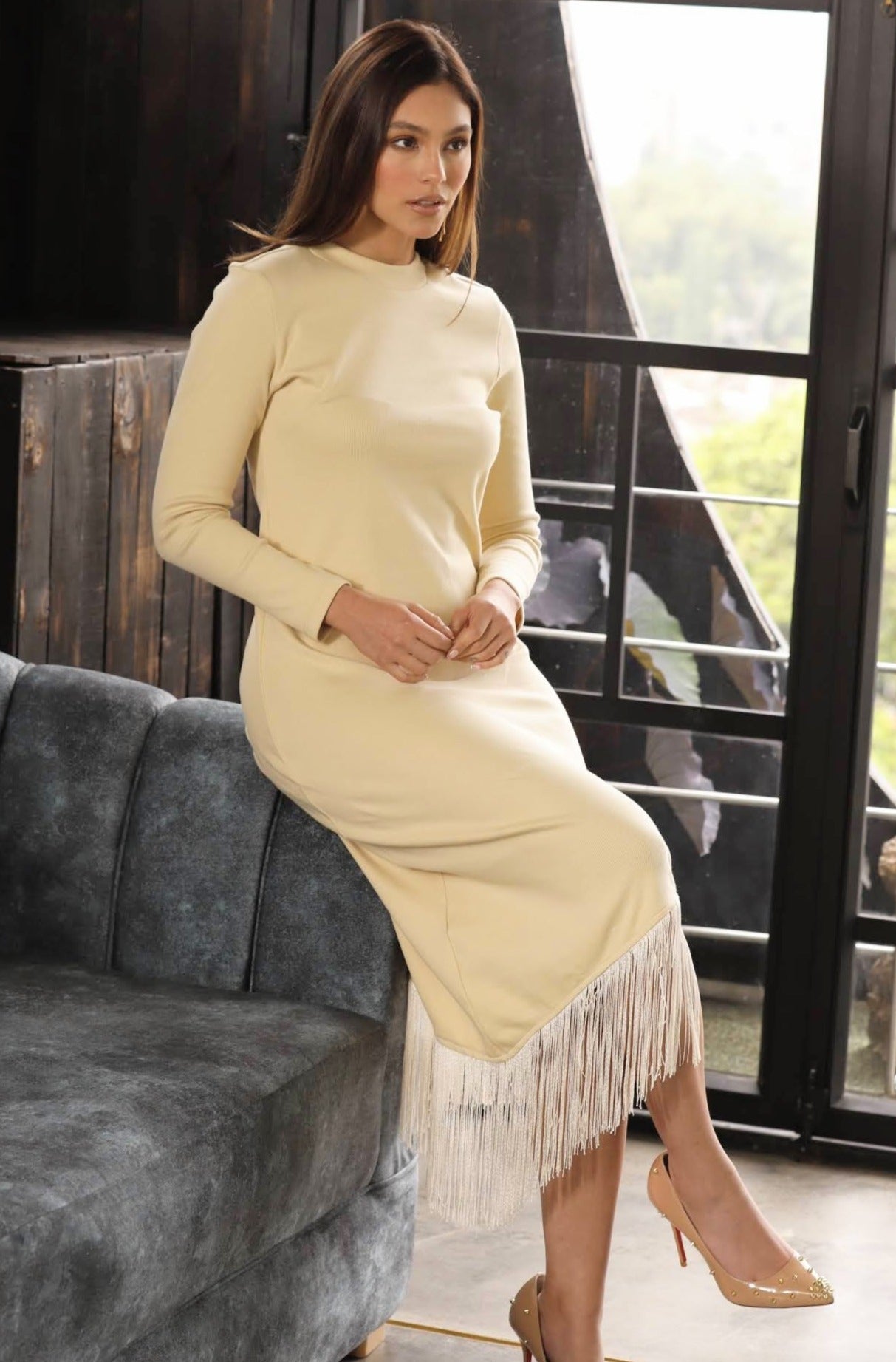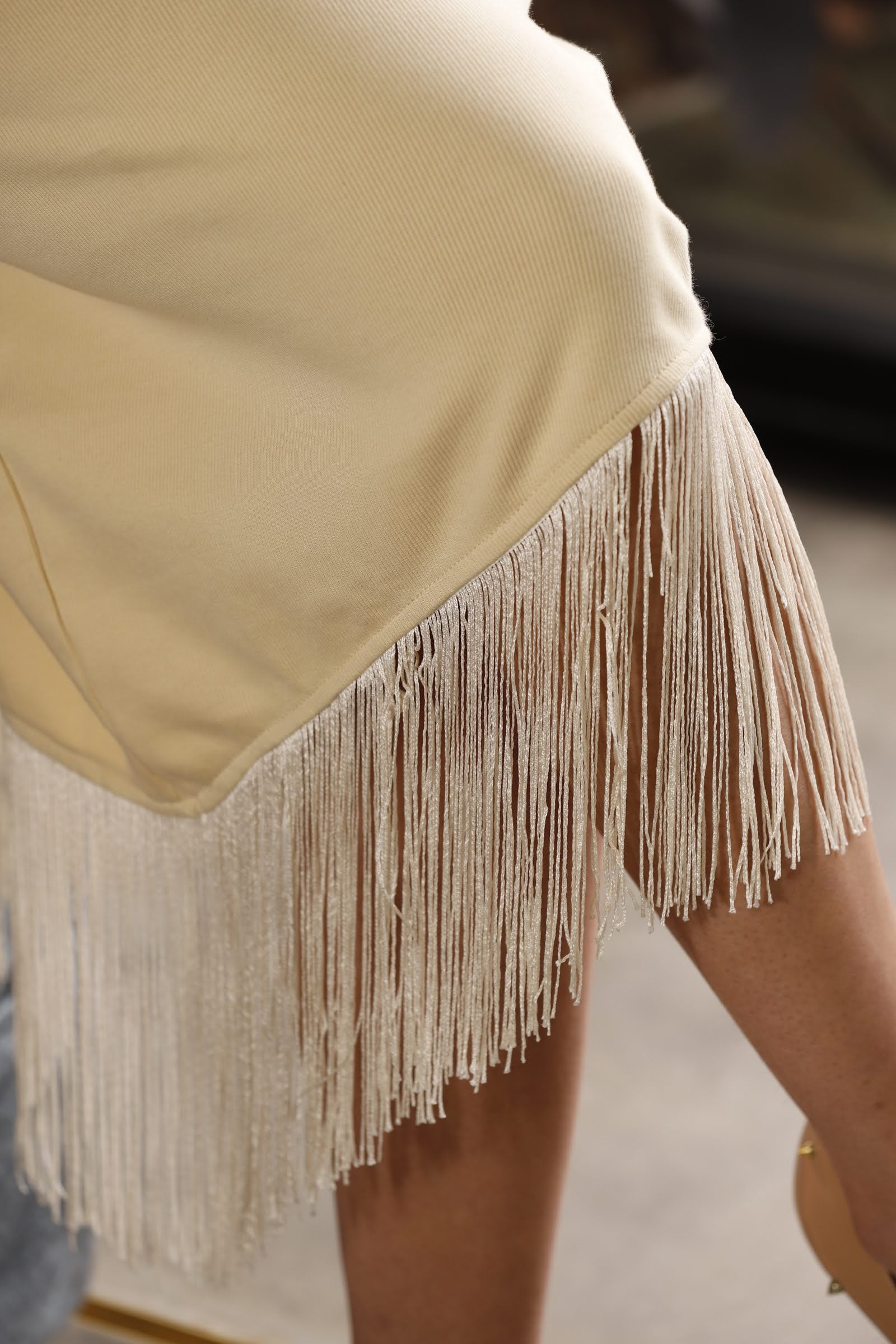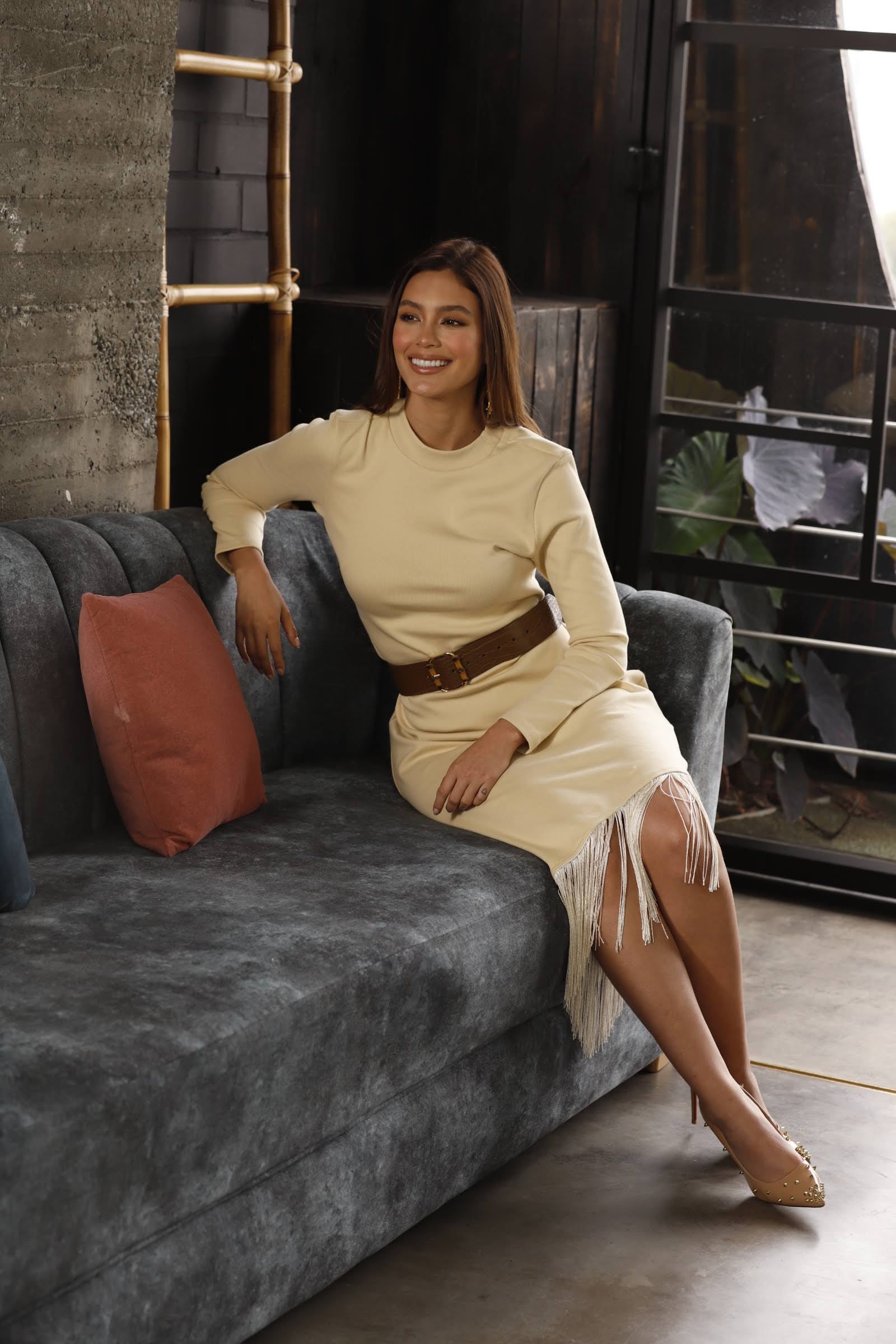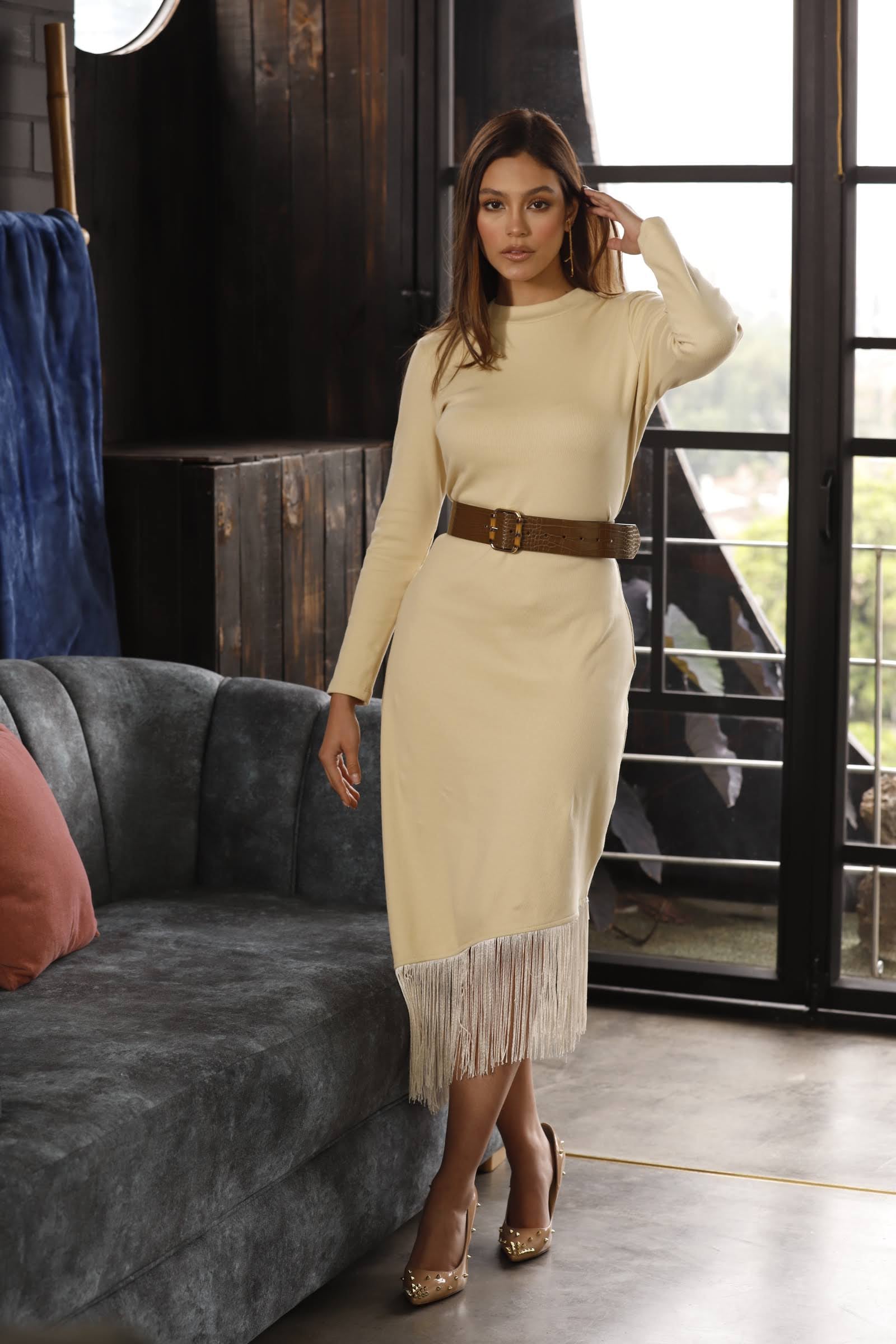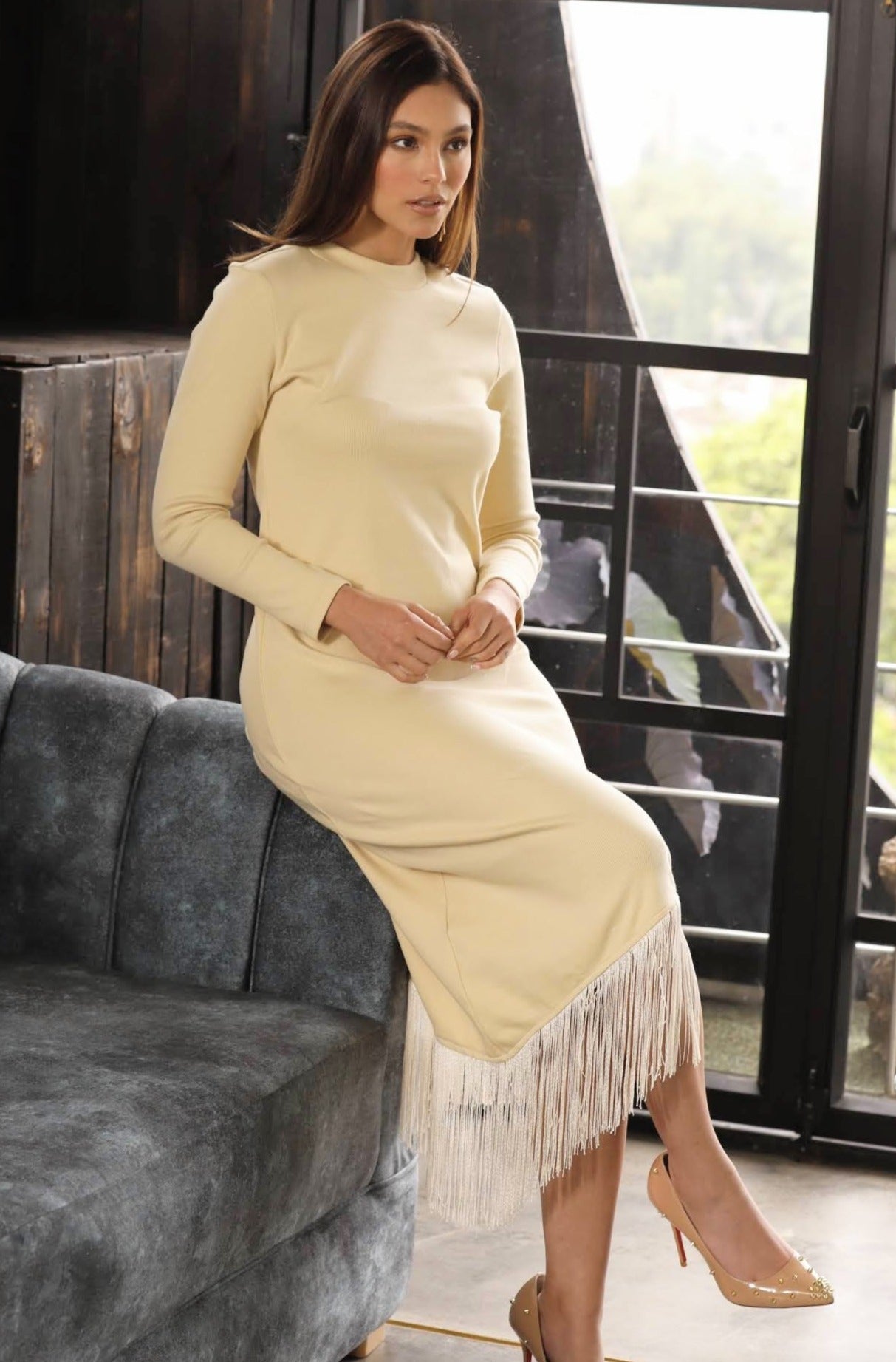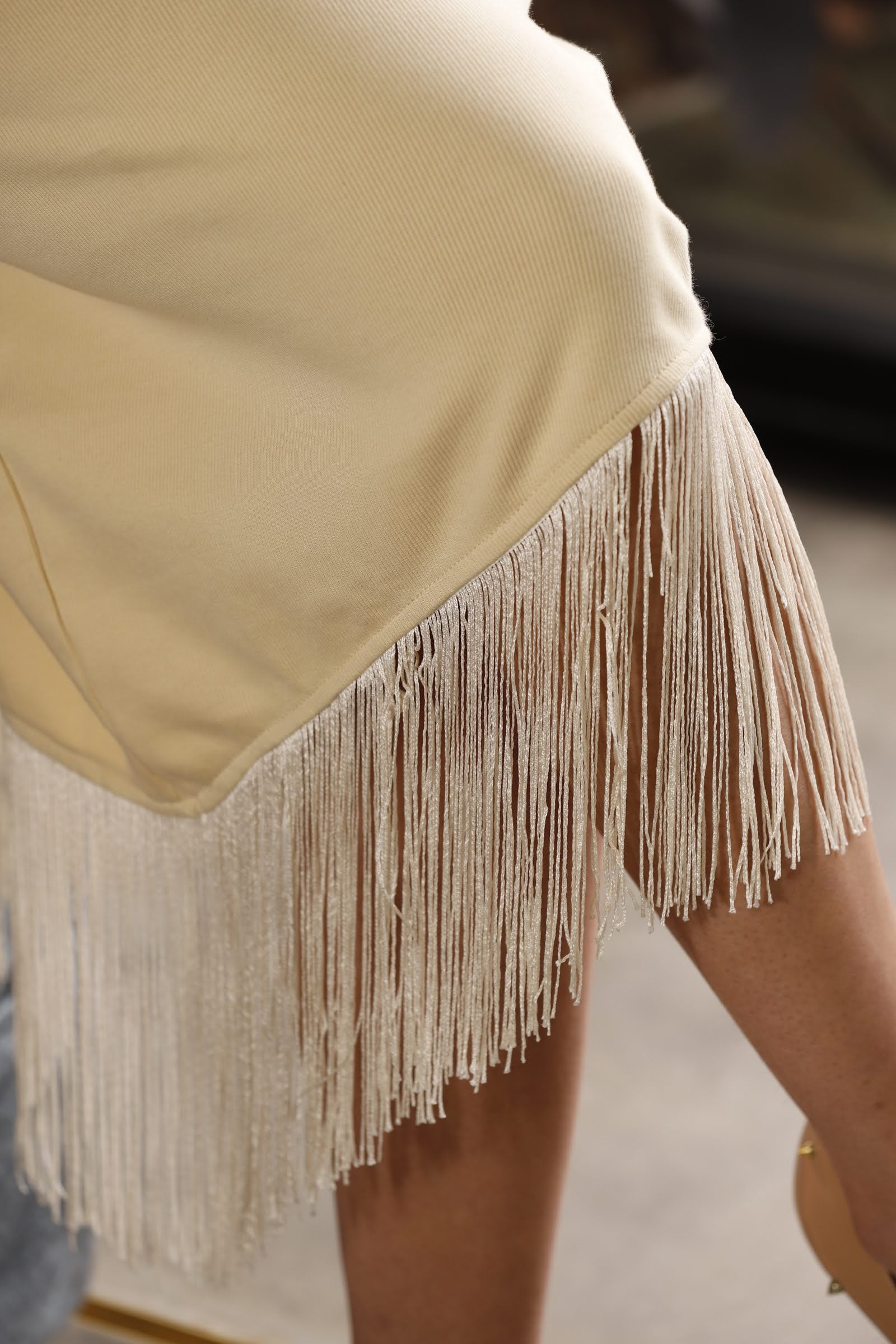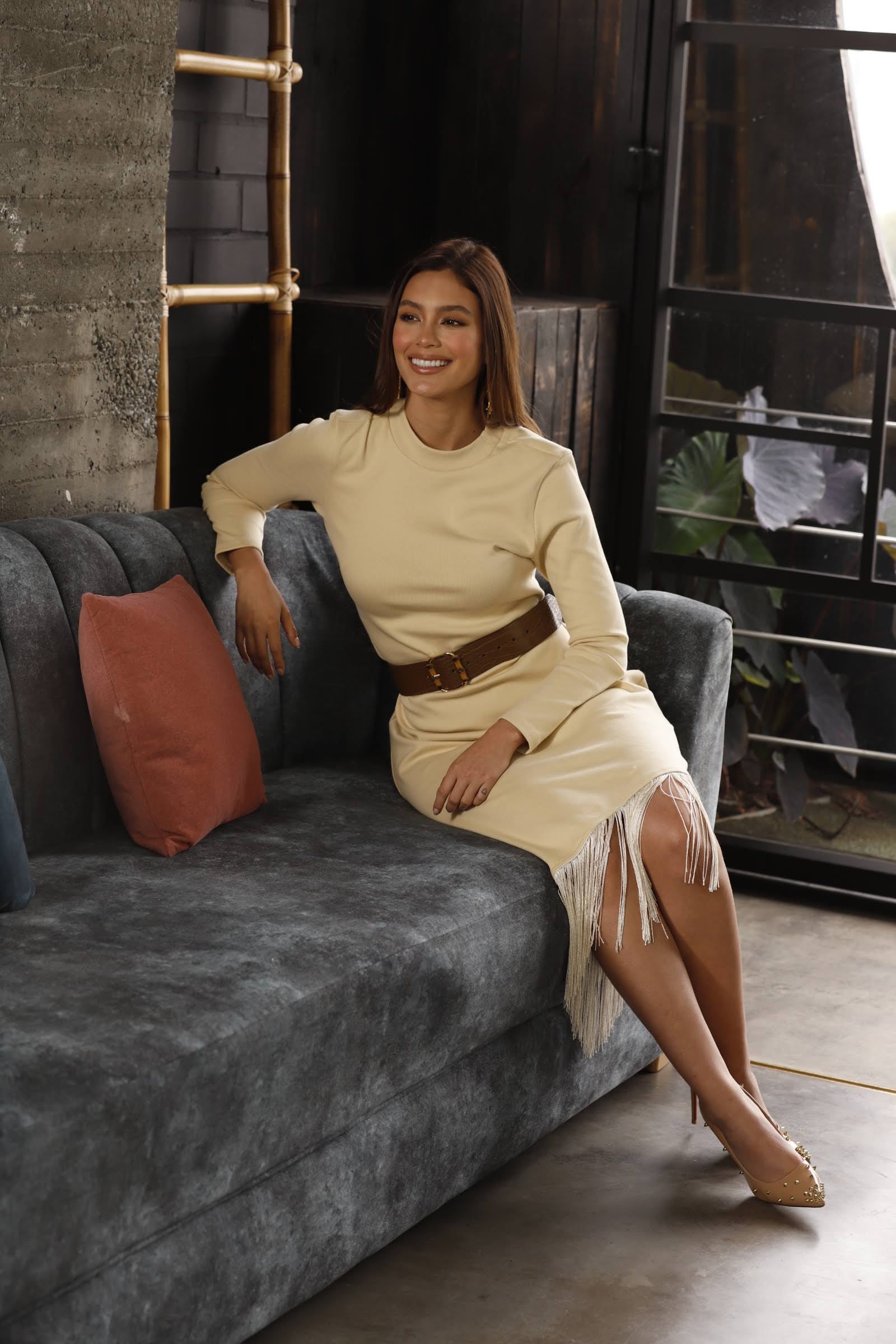 Laya Fringe Ribbed Knit Dress - Biscuit
Availability:
Laya midi dress is designed with geometric, monochromatic fringe at the hem that sways beautifully and adds interest to the otherwise minimal silhouette. It's been made in from ribbed stretch-knit and has a fitted bodice and slightly loose skirt. Belt  it with your favorite piece  depending on the occasion.
ENJOY free worldwide shipping for all orders. (OFFER FOR A LIMITED TIME)
We accept returns on all items within 10 days of receiving your purchase.